Take advantage of Microsoft's unified learning platform for teams, Viva Learning. It allows employees to effortlessly integrate learning into their day-to-day workflows.
Viva Learning is one of the Microsoft Viva family's modules aimed at solving the learning challenge. From an easy-to-use center of learning in Microsoft Teams, users can browse, share, recommend, and acquire skills from several sources using the digital tools and platforms their organization already utilizes.
The concept is centered on individuals and providing simple ways for them to learn and exchange information. Users can create their own learning content as well as surface learning content from diverse sources such as LinkedIn Learning, Microsoft Learn, and third-party resources, streamlining the experience by providing a one-stop-shop for all learning.
When a user opens the app in Microsoft Teams, they will be presented with a catalog of courses that have been specifically hand-picked for them. These courses have been designed in response to each applicant's job title, level of experience, and skill set.
Employee Training is made easier with Viva Learning. Viva Learning allows businesses to add resources from experienced managers and curate content from around the web to stay up to date with the latest news, content, and conversations connected to resources. Microsoft Viva aims to empower employees and allows teams to thrive, collaborate, and work better.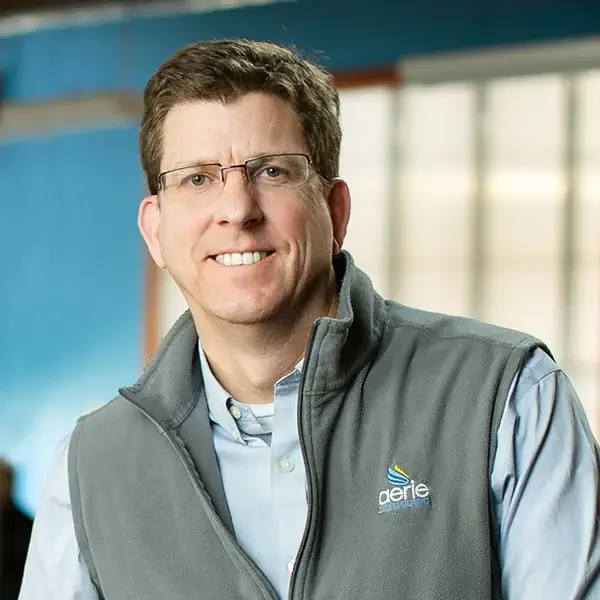 Dave Fisher
Currently based in North Carolina, Dave Fisher, Aerie's founder, plays a variety of critical roles at Aerie, from developing new business and managing client relationships to back-end office logistics. "I try to give our team the tools and atmosphere so they can do what they do best," he says. "I love how every project is unique — and it's fun going to companies, learning what they do, understanding their needs and challenges, then being part of their success."