For an organization to operate effectively, corporate communication should be positioned at the forefront of cross-departmental information exchange. Communication is not just about fostering a functional network of employees—it's also about bringing them up to speed on every piece of news delivered by top-down management.
Most issues with internal communication stem from employees being kept out of the loop on a number of things, including:
Recent policy changes affecting workplace conduct
Shifting priorities from stakeholders on product development
Urgent messages or important updates sent by other departments
SharePoint's collaborative technology will save you time when it comes to organizing groups and assigning responsibilities by removing any unnecessary delays. Let's dive deeper into the two key ways SharePoint can be used to improve collaboration and communication.
SharePoint Integration with Microsoft Teams
When collaborating with other members within a company or department, many companies use Teams to direct message or group chat members and host video calls. However, SharePoint can take this communication a step further.
By integrating SharePoint with your Teams account, any files uploaded through Teams will automatically be added to your SharePoint document library, where you can access all files through a quick, refined search. You and your team are then able to easily share files, assign tasks, and collaborate on revisions by accessing your SharePoint Teams Site.
These features can be optimized for every department, allowing each team to prioritize the tools that will improve their communication. For example, your HR department can collaborate on official documentation such as a new company policy on sick leave or a condensed fact sheet regarding health benefits. There's no need to make multiple documents, because all previous revisions can be accessed after edits are made. This can reduce confusion and make tracking changes easier than ever.
HR members can also store and access essential information in a permissions-based folder. This may include employee records, monitoring tools, clock in and out sheets, and records of past meetings. Further, your HR manager can adjust permissions for any and all of these internal documents, ensuring only essential personnel can view the sensitive information while providing a history of who has accessed or edited which file.
SharePoint Communication Site
A SharePoint communication site has everything you need to broadcast company news, share the latest business events, or tell a funny story to connect with your readers. It also serves as a collaborative dashboard where you have control over all of your project-specific sites.
The site essentially acts as a feed where members can post relevant news regarding their department or share important documents. For larger companies that want to limit who can post, you can adjust posting access and viewing access so that, for example, only department heads can share to the site. You can then create internal documents that only admin can access such as a guide explaining how to post to the communication site.
Key features of the communication site include:
Homepage web parts
Once you start designing a site, you will come across several templates, each with their own unique set of web parts. These are the building blocks for inserting dynamic content that makes a web page jump out.

Customize the front page with attractive visuals to describe what your company does, and how they can provide solutions to fulfill their customers' needs. It lets you showcase images of products, team members, or their recent achievements.


Topic site templates
By choosing a topic site template, you get access to the hero, news, events, and documents web parts. Draw attention to visuals that best represent your brand, or display times for upcoming events on a clean calendar format.

It also keeps your news blocks organized as excerpts so viewers can more easily find top stories on a clean layout. If you plan on hosting a document library, use the highlighted content web part to store them as collections.


Navigation/editing modes
This area is the backend of your communication site where you're able to adjust settings on edit mode for a better site navigation, or update your old drafts to prepare for a scheduled publish date. You can share content with external users and even re-upload a different logo or header to keep things current.
You are able to adjust how public you would like your Sharepoint communication site to be. Some companies limit their site so that only employees can view posts, making it ideal for sharing department updates or crucial documentation. Other companies make a site for their current clients to view news and business updates. Both are valid and have their own advantages, so it largely depends on what your team needs.
Let's return to our HR example. Through a private SharePoint communication site, your HR department can post essential resources for your entire organization to access. This can include onboarding documents, health benefits information, and employee contact information. Additionally, HR can post time-sensitive announcements such as upcoming holidays where the office will be closed, who is out sick or using PTO each day, or recent changes to employee benefits plans.
In general, a SharePoint communication site can be an ideal way to improve cross-departmental communication, especially when it comes to larger companies. You can post official company news, share essential documentation regarding regulations and procedures, or even provide frequently asked IT questions such as how to reset passwords or how to access a shared drive.
Additional SharePoint Features
Web parts are built into SharePoint, easily accessible for whenever you need to make new content on the platform. The following web parts can help enhance communication across your teams while also allowing integration with other Microsoft apps.
News Web Part
The news web part is ideal for sharing corporate news or engaging stories that grab your audience's attention. Use it as a news feed to publish your blog posts, give company status updates, and highlight official corporate news, all through SharePoint.
This web part is completely customizable, allowing you to change the layout or even enable audience targeting that distributes news updates to selected audience members.
Announcements Web Part
The announcements web part allows designated team members to post important notices on SharePoint's homepage where all employees can easily access them. For example, an HR team member can make a time-sensitive announcement with an expiration date regarding healthcare open enrollment or information regarding an upcoming retreat, and the announcement will be automatically archived once the date has passed.
Shoutouts PowerApp
Shoutouts is one of Microsoft's PowerApps that allows team members to send notes of appreciation to one another. You are able to personalize these messages built-in images and reactions, and even set it up so that messages sent to team members are automatically also sent to that member's manager.
By creating an environment that supports active encouragement and gratitude between team members, you are also increasing overall communication and morale.
In an increasingly remote working world, corporate communication is more essential than ever. SharePoint can connect team members and managers whether you're meeting tight deadlines, sharing important employee information, or keeping track of all the moving pieces in a project.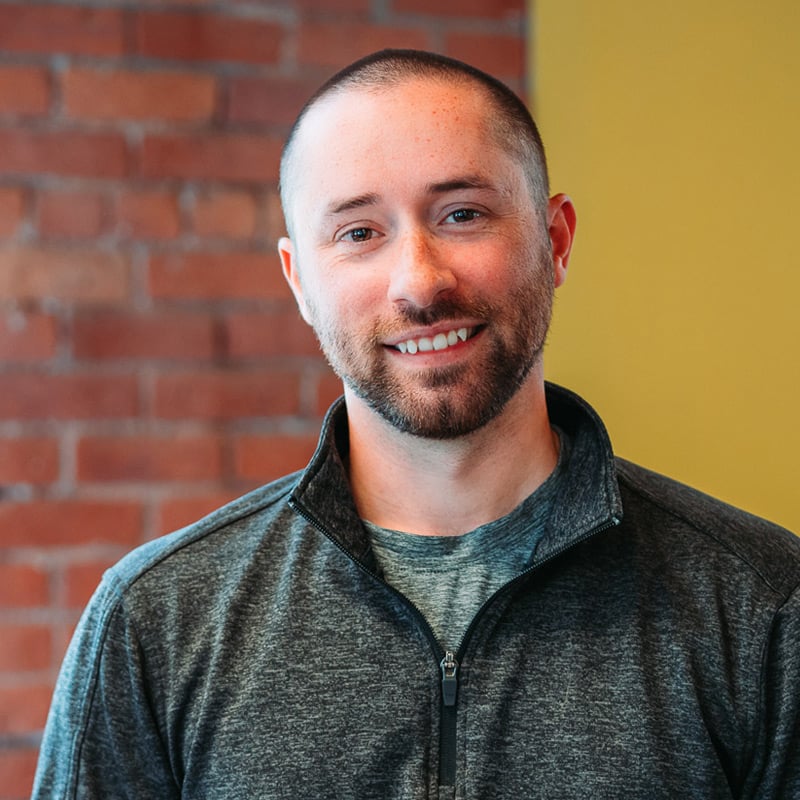 Bernie Thibeault
After dedicating six years to us, Bernie has left Aerie. He first joined on the business development side but found his true calling as a Solution Engineer for Dynamics 365 and the Power Platform. Bernie had become our go-to resource for these solutions and made a significant impact while at Aerie. We're grateful for his contributions and wish him all the best in his future endeavors.