What does the typical customer want? With thousands of varying brands and products available to them, you can't count on customer loyalty from one billing cycle to the next, much less from quarter to quarter.
To stay ahead of your competition, your business must not only understand your customers' needs, but predict future market trends and address them proactively by improving customer engagement. In order to do that, you need an efficient customer engagement plan.
Customer engagement is the intentional and consistent cultivation of the customer relationship, which goes far beyond any single transaction. Collecting customer experience and purchasing data can help provide insights and measure the value of every customer interaction. By leveraging this data, a company is able to improve a customer's overall experience on their site or social media platforms, and with the product or service itself, resulting in a customer who is much more likely to return.
To strengthen your company's customer engagement, you need a plan to develop a comprehensive customer relationship management system (CRM) incorporating customer feedback, sales history, and market analytics. Microsoft Dynamics 365 offers two additional tools, Customer Voice and Customer Insights, both of which can help develop a deeper understanding of your customers' needs and assist you in responding to them in a curated and effective way.
Customer Voice for Customer Feedback
Customer Voice can help your business gather, understand, and analyze customer feedback to improve products and customer experience directly. This tool allows you to create surveys from scratch, or choose from ready-made templates. Templates allow you to gather data on order deliveries, service visits, and customer support as well as obtain general feedback from customer. Customer Voice then tracks those real-time responses in an easy-to-use, feedback management solution.



New updates to Customer Voice allow you to create and customize your own customer satisfaction metrics. By assigning point values to questions, you can analyze customer data using your preferred scoring index. These scored responses allow you to surface and prioritize insights about your customers, so you can make better customer engagement decisions.
Customer Voice keeps you connected with your individual customers when it matters most with predictive insights, automatic alerts, and customized workflows. By stressing the importance of "closing the loop," Customer Voice empowers you to intentionally respond to customers with proof that their feedback has been incorporated into the products and services they enjoy, therefore improving customer engagement.
Customer Insights for Customer Data
With Dynamics 365 Customer Insights, your business can understand your customers better than ever before. Unlike other D365 products like Customer Voice, which are designed for front-end use by various department users like sales, finance, and marketing, Customer Insights is a platform designed to help technicians and analysts unify different data sources to provide an accurate foundation of all available customer data.

This tool works by first gathering customer data from a variety of sources, including Customer Voice, Power BI, Power Apps, and Excel. Customer Insights then aggregates the data with the help of Machine Learning (ML) and Artificial Intelligence (AI). Tracking key customer information, Customer Insights can pull together order history, product interest, high or low engagement measures, and customer surveys to develop reports focused on particular departments or expand out to view the whole company.

With Customer Insights, data analysts can provide your company's various departments with a fuller picture of each customer, allowing them to target messaging and grow engagement. You can more easily integrate customer feedback on your various products or services and develop a quicker understanding of where you can improve. Finally, Customer Insight's forecasting capabilities allow you to predict demand, ensuring you have appropriate inventory for the weeks and months to come.
Use Data and Feedback to Build an Engagement Plan
Customer engagement is essential for every company's success in the fast-paced and increasingly virtual marketplace. You must keep customers engaged through their purchase journey and their relationship with your company in order to build customer loyalty. Used together, Customer Voice and Customer Insights create a powerful customer relationship management system giving your sales, customer support, and marketing teams a data-informed understanding of your consumers.
---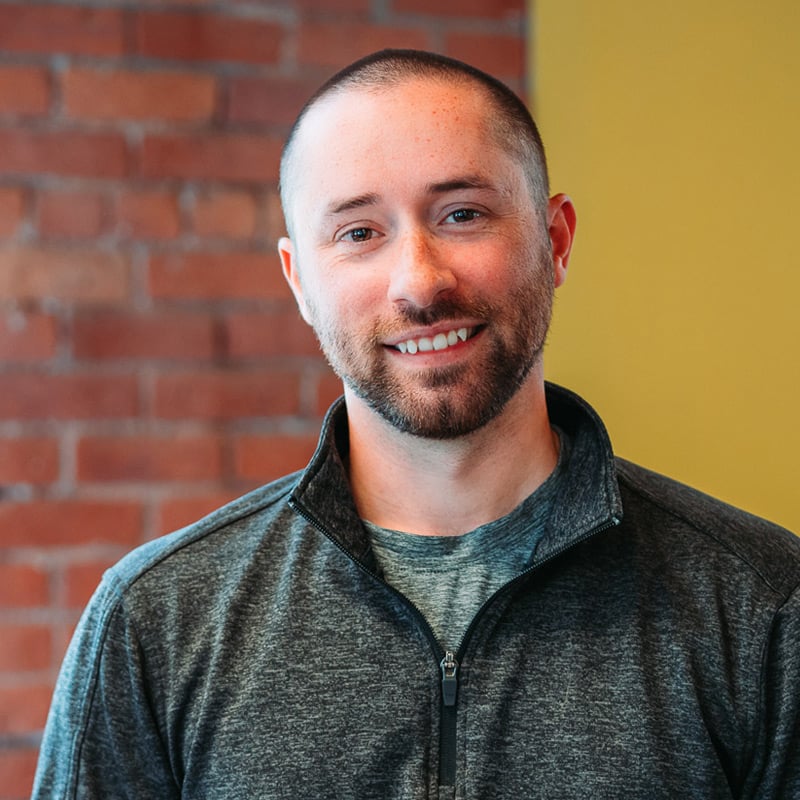 Bernie Thibeault
After dedicating six years to us, Bernie has left Aerie. He first joined on the business development side but found his true calling as a Solution Engineer for Dynamics 365 and the Power Platform. Bernie had become our go-to resource for these solutions and made a significant impact while at Aerie. We're grateful for his contributions and wish him all the best in his future endeavors.