You may already know that Power Business Intelligence (Power BI) is by far the most robust business analytics tool on the market.

And though you want to lead your company to success, you don't want to spend endless hours training your entire team on a complicated new tool. This dilemma is even more relevant than ever, as more businesses rely on a remote workforce, and training and collaboration are no easy feat.
The good news is that Power BI makes team collaboration more manageable than ever and is seamlessly integrated with other Office 365 apps and tools. Read on to learn how Power BI can help your enterprise deliver valuable insights with simple and interactive visualization, and how to quickly and painlessly plan your Power BI integration.
What is Power BI?
Microsoft Power BI is an incredibly comprehensive tool for interactive data visualizations and business intelligence capabilities. It has an easy interface for end-users to create their own dashboards and reports, allowing you to tell the story of where your company is and where it's headed. These analytical insights lead to actionable goal setting for key stakeholders.

An essential part of the Microsoft ecosystem, Power BI facilitates the bringing together of pivotal data and insights from various sources. It then visualizes this data and converts it to insights needed for success and growth.
Enable Power BI in Teams
With a team likely spread out across the country or world, you might already be using Microsoft Teams' chats and channels for a better collaboration experience.
Embedding Power BI in teams is simple and lets your team quickly locate, share, and discuss data interactively. By using the Power BI apps in Teams, all of the insights gained with your Power BI app will be brought to Teams, and users won't need to go to the Power BI desktop or app. While already collaborating in Teams, everyone can easily reference or share reports, dashboards, and apps.
Directly in your Teams activity feed, you can receive notifications when important events happen in Power BI, and even create a Teams usage report that automatically analyzes your activity in Teams.
Enable Power BI in SharePoint
SharePoint is a crucial piece of the data communication and dissemination puzzle for many companies, and Power BI integration is now available without any required coding. Embedding Power BI in SharePoint pulls all of the content and relevant metadata in your SharePoint library into Power BI, allowing you to use this data in reports automatically.
With this Power BI/SharePoint integration, you'll be able to display KPIs and dashboards directly on your intranet homepage, which is vital if the entire company needs to reference specific data. For example, if you have a bonus system in place for meeting KPIs, making this information easily accessible and visible in Sharepoint is key.
Enable Power BI in Dynamics 365
Microsoft Dynamics 365 is a product line that offers a suite of tools to handle just about every conceivable work process. It includes eleven core apps and strong integration capabilities with other Microsoft products, such as Office 365, Outlook, Power BI, and Flow.
When it comes to Dynamics 365 CRM, adding a layer of reporting that goes beyond the built-in reporting limits of the CRM's Advanced Find feature deepens your insights on sales performance. Power BI connects to just about any data source and consolidates data in one central place. With sales data, for example, you'll be able to display sales data trends and other vital insights to adjust your strategies and improve forecasting.
Integrating Power BI in Dynamics 365's mobile app gives on-the-go access to reports, charts, and graphs. Essentially, end-users will be able to complete daily tasks while quickly viewing all necessary data, increasing productivity and efficiency.
Final Thoughts
Microsoft Power BI is an integral tool for data visualization, insights, decision-making, and growth. It allows you to consolidate data into one platform, use this data to create compelling reports and dashboards, and tell a story with data visualization that is easily understandable.
Make the most of Power BI capabilities by integrating them with other Microsoft tools, apps, and programs.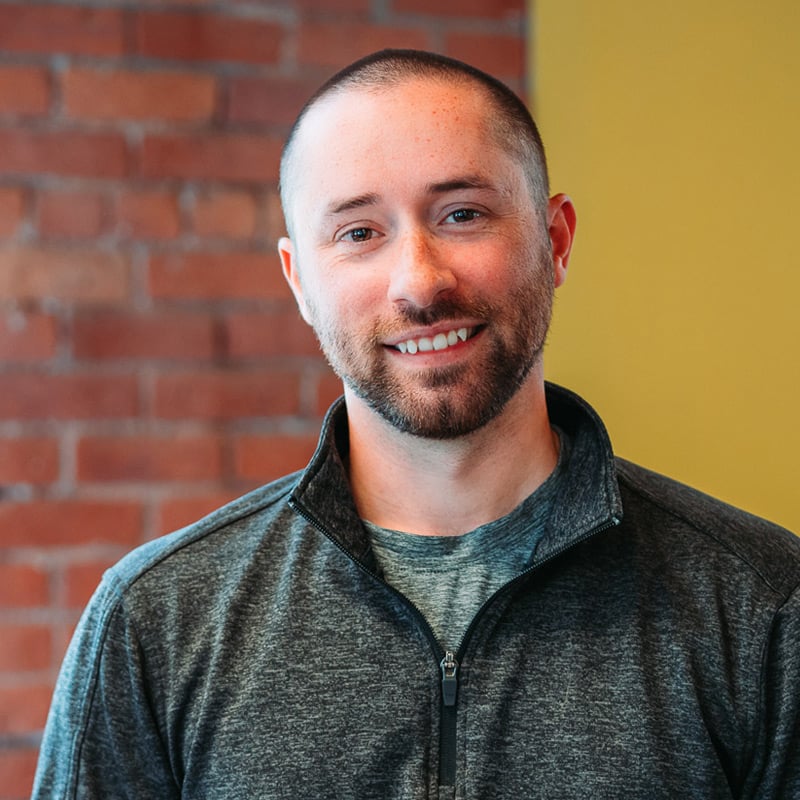 Bernie Thibeault
After dedicating six years to us, Bernie has left Aerie. He first joined on the business development side but found his true calling as a Solution Engineer for Dynamics 365 and the Power Platform. Bernie had become our go-to resource for these solutions and made a significant impact while at Aerie. We're grateful for his contributions and wish him all the best in his future endeavors.