Regardless of your company's specialization, the secret ingredient to business success is an exceptional CRM system.
But choosing the right software to lead your sales team to this level of success is not an easy decision. Nevertheless, this choice can determine how efficiently your sales processes run, the quality of your customer experience, and your company's overall growth—so it's imperative to your company's future that you choose wisely.
Microsoft's Dynamics 365 and Salesforce are two customer relationship management (CRM) systems that offer an extensive suite of work tools. While there are many CRM platforms on the market, these two typically appeal to the same enterprises.
If you're on the market for the perfect software for your sales team, you must understand the key feature differences between Dynamics 365 and Salesforce. They may appear quite similar on the surface, but underneath you'll discover several significant contrasts in what they have to offer.
Salesforce Features
Salesforce accounts for a 19% share of the CRM market. It's developed for team collaboration and sales processes, automating tasks that might otherwise delay your company's growth and sales team efficiency.
Here are some of the key features Salesforce offers:
Manage Contact Data
With the Salesforce Sales Cloud, you'll get an extensive contact management system that comes with tools for team collaboration and social media listening. Team members can easily prepare for customer meetings using the mobile app, whether they're on the go or in the office.
Unfortunately. Salesforce can only be used through the cloud, whereas Dynamics 365 can be deployed in the cloud or on site in order to meet your organization's rules, requirements, and regulations.
Quote Tracking
Salesforce comes with the Configure Price Quote software capability, allowing your team to quickly follow up on opportunities with accurate and comprehensive quotes. You can also track the customers who use this feature, as well as the quote they've been given and their acceptance rate. This feature can optimize the sales pipeline, as you'll be able to better fine-tune your product's price point.
Sales Lead Management
This feature helps you convert leads into opportunities with an activity timeline that you can use to assign leads to the appropriate team members. You can use insights for lead generation from specific marketing campaigns and track all campaigns across channels.
Report Management
Salesforce offers a report management system that allows you to filter, store, search for, and analyze reports.
Dynamics 365 Features
Microsoft Dynamics 365 offers a suite of tools to handle every conceivable work process. The Microsoft Dynamics 365 suite is comprised of 11 core apps, five of which are CRM-related. Whether you want an exhaustive business package that integrates with other Office 365 products or an inexpensive basic user plan, this is the CRM for you.
Add-on Apps
Dynamics 365 lets you hone in on specific features, or bundle add-ons together to expand functionality. Additionally, Microsoft even offers discounts for combining certain products.
Microsoft's core CRM system—Dynamics 365 for Sales—offers tools specifically for sales automation , helping sales teams find and close opportunities efficiently and successfully.
Integration with Dataverse
Dataverse is a cloud-based storage space that can work in concert with Dynamics 365 applications. While data is stored in Dataverse through a set of standard tables, the addition of Dynamics 365 introduces app-specific tables like Opportunity and Leads through Dynamics 365 Sales.
You can also use the cohesion of Dataverse and Dynamics 365 apps to synchronize data bi-directionally and uni-directionally, in near real-time. For example, by integrating Business Central with Dynamics 365 though Dataverse, a salesperson can create a sales order in D365 Sales and that same order will be synchronized to Business Central.
This will help your sales team take actionable steps through the collected data, while also keeping all team members updated on the same information through the data synchronization.
Tool Integration
If you're already using—or plan to use—other Microsoft products, Dynamics 365 can easily connect to improve your team's daily tasks and procedures. This platform easily integrates with products such as Office 365, Outlook, Power BI, and Flow.
More Integrations
Compared to Salesforce, Dynamics 365 offers more integrations without extra costs. Due to its relative simplicity, these integrations can become custom solutions developed in-house without requiring complex coding expertise. This opens doors for curated solutions designed to address the unique problems and concerns of your industry.
AI Built into Available Apps
Artificial intelligence (AI) is built into Dynamic 365's features, supporting sales teams to better understand their customers, monitor social channels, and know the best time to send e-mails for optimal engagement.
This feature enables everyone across all teams to make better and more impactful decisions. Microsoft AI converts your data into insights, which not only allows your team to gain a deeper understanding of your customers, but helps you adapt to market conditions and changing customer needs, all through intuitive interfaces and integrated apps.
Document Management with SharePoint
An inefficient document management system can hugely debilitate business operations. SharePoint supports the entire Microsoft Dynamics 365 ecosystem and easily integrates with Teams. You'll have access to the document library through Teams for uploading, downloading, or editing documents in real-time. You can also set up an approval process chart that tracks the delivery of new documents to the relevant supervisor, published only on SharePoint after approval.
PowerBI Integration for Reporting
Dynamics 365 smoothly integrates with Power BI, a powerful tool for data reporting. This solution allows you to visualize your data, share metrics across your organization, and even embed insights directly on your website or app.
Customer Insights
Dynamics 365 Customer Insights helps unify customer data across multiple sources to gain a singular view of customers. Engagement insights enable a better understanding of how your customers are using your products and services, both individually and via websites, mobile apps, and other connected products. Audience insights connect data from behavioral, transactional, and observational sources to establish a 365-degree view of every customer.
This will allow your Sales and Marketing teams to better understand your customers and how they engage with your platforms, products, and services. Through these in-depth insights, you will be able to develop an actionable customer engagement plan, curated to your business's target audience.
Final Thoughts
The ideal CRM wholly depends on the needs of your enterprise. Dynamics 365 provides a more extensive toolkit, such as data reporting, built-in AI, and expansive customer insights. Additionally, since Salesforce is cloud-based, Dynamics 365 is the best choice if you need on-site deployment.
Both options offer free trials, so you can compare the two tools risk-free. At the end of the day, you want to make sure you understand what your company needs for growth—and which CRM system can get you there.
---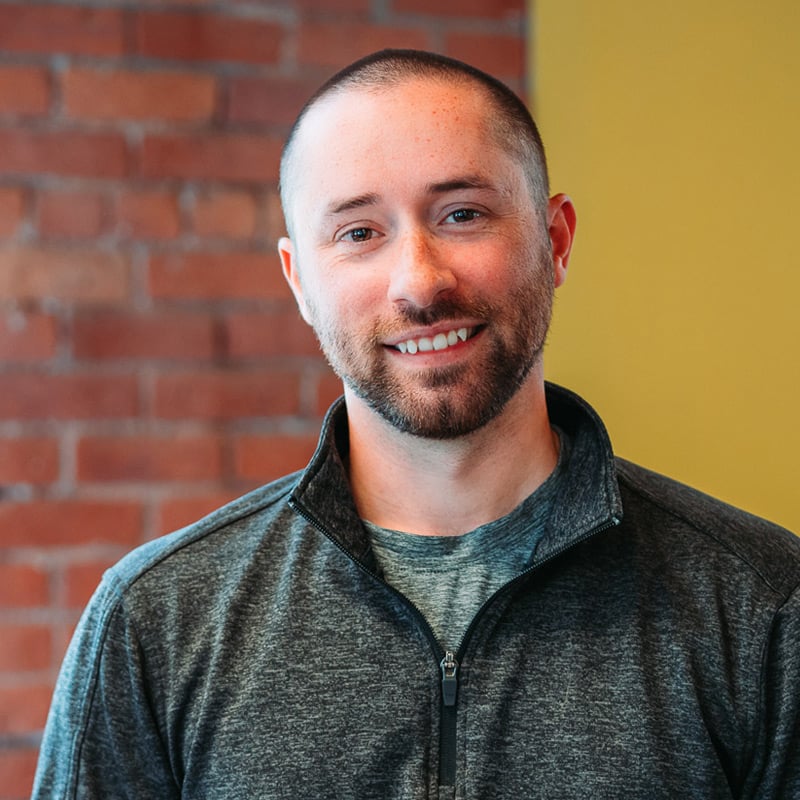 Bernie Thibeault
After dedicating six years to us, Bernie has left Aerie. He first joined on the business development side but found his true calling as a Solution Engineer for Dynamics 365 and the Power Platform. Bernie had become our go-to resource for these solutions and made a significant impact while at Aerie. We're grateful for his contributions and wish him all the best in his future endeavors.