As a snow storm brews in Northeast, our Vermont team is hunkered down for the holidays.
Collin, is basking in the warm sun in St. Petersburg FL. Sarah, hoping and praying she gets out of -17 degrees Denver CO. Ben, in a balmy 32 and sunny Syracuse NY. Dave and Eric in rainy and also cold (for the south) Charlotte NC.
Bundle up everyone, the cold is upon us!
It has been a great year for Aerie, bringing on four new staff - Collin, Sarah, John, and Matt. With these additions we have opened offices in St. Petersburg, Florida and Denver, Colorado. We've maintained great clients; Nucor and Mansfield Hall, and have onboarded new ones; OmniAb, Baldwin Risk Partners, and AllSquare Wealth Management.
We've also introduce new products like the Equipment Tracker and made improvements and updates to current ones like our SharePoint Accelerated Intranet.
Next year, our goals are to continue learning and teaching about Microsoft and it's capabilities, grow our roots and clientele, and help more people!
Check out our awesome holiday video!
Happy holidays, and stay warm.
-The A Team
Looking for Microsoft help? Feel free to contact us!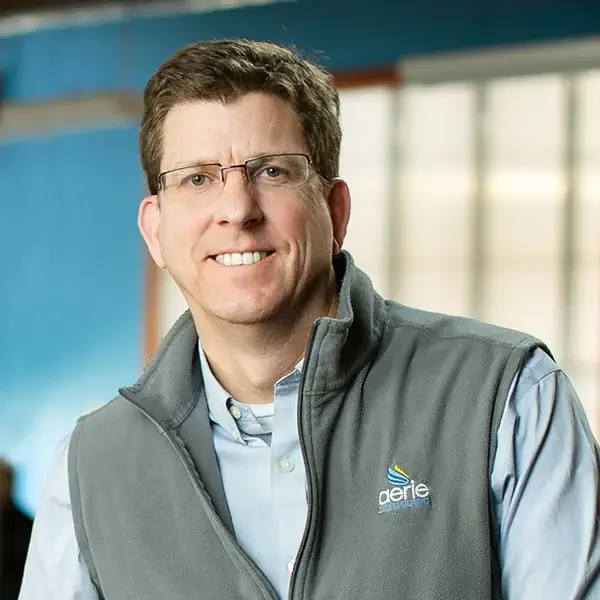 Dave Fisher
Currently based in North Carolina, Dave Fisher, Aerie's founder, plays a variety of critical roles at Aerie, from developing new business and managing client relationships to back-end office logistics. "I try to give our team the tools and atmosphere so they can do what they do best," he says. "I love how every project is unique — and it's fun going to companies, learning what they do, understanding their needs and challenges, then being part of their success."