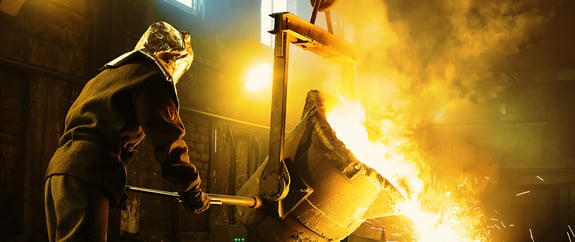 Teams

Power Apps

Power Automate

Power BI

SharePoint

Azure SQL
A comprehensive application for compliance management, response management, and facility environment reporting.
About Nucor
Nucor Corporation, North America's largest and most diversified steel and steel-products company, has been partnering with Aerie Consulting since 2017 to design and build business applications that streamline work processes and maximize employee efficiency.
The Challenge
Nucor's Environmental Health, Safety, and Compliance Department is responsible for tracking and reporting on thousands of daily compliance tasks, each of which requires supporting documents, drawings, permits, and reports. With over 200 facilities, each managing compliance independently, it became difficult to have true visibility into real time compliance activity. Nucor's legacy compliance application was costly, lacked key modern Office integration, and was difficult to navigate for end users. They needed an integrated, audit-ready, modern application for tracking compliance activity across all facilities.
The Solution
Aerie worked with Nucor stakeholders to deliver a rapid prototype that enabled the Environmental team to get hands-on with a new application within six weeks. Iterating on the solution through a pilot and into production allowed for the inclusion of key features that were a high priority for the compliance team.
Built to act as a single source for all things compliance related, the app includes tight integration with Microsoft Teams and Microsoft Office to leverage tools already familiar to end users. Using Microsoft Power Apps, Power BI, and Power Automate to collect information from each facility, corporate headquarters has gained new insight to help identify and prevent compliance risks. These tools are available from any location on mobile devices, so compliance activity is now more accurate and available to corporate headquarters more quickly than ever before.
After a small group of facilities adopted and worked in the solution over a period of several months, Aerie incorporated facility feedback into the solution to improve user experience and functionality. Aerie implemented and provided onsite training for the first 68 facilities within 3 months of the solution release.
As a result of the new compliance app, Nucor now has real-time visibility into ongoing operations at each facility, and a full audit trail of historical compliance activity.

Unlock Possibility
Get in touch with one of our experts today to explore the best solution for your business.