The truth of the matter for businesses of any size is this: change is difficult. Whether you are growing, downsizing, or simply adjusting to the way the world works, it can be challenging to integrate new protocols and processes into your daily operations. But you don't have to keep up with the constant change of technology alone.
Managed Cloud Services provide support for companies who need help integrating Microsoft products and applications into your daily operations. Whether your company is simply needing a "tech reset," or requires assistance setting up processes for a more productive and efficient work day, Managed Cloud Services at Aerie is here to help.
If you are unsure whether or not your company could benefit from Managed Cloud Services, look out for these signs. You may be surprised at just how much your team could benefit from a dedicated Microsoft professional who can help lead the way.
New or updated technology scares you
New technology can provide benefits, but only if you know how to use it! (And if one thing is certain, Microsoft is constantly coming out with new technology.) Keeping your software up to date can feel like an added burden while you manage your company, but ensuring you have the most recent version of business applications ensures that you are receiving all of the benefits that Microsoft has to offer (not to mention, it keeps your data secure!)
If you feel a sense of dread every time you receive a notification that an update is about to take place then it is time for professional Managed Cloud Services.
You can't readily access data and key metrics (and make moves accordingly.)
As a thriving company in today's world, key metrics and usable data should be easy to access and even easier to understand. If you are in the dark when it comes to key performance indicators such as net sales, or profit, then it is time to bring in a professional!
Managed Cloud Services can set up Power BI to get to the root of your business goals. Additionally, many of our managed cloud solutions also provide a monthly consumption report, quarterly assessment, and annual licensing review so you are regularly updated on how Microsoft is impacting your business.
Your team wastes a lot of time dealing with IT issues
No one in our fast-paced business world has time for an IT or tech problem, but the fact of the matter is that these issues are going to occasionally crop up. If you find yourself (or your team) constantly slowing down your flow or extending deadlines because of pesky IT issues… then it is time to for managed cloud services.
At Aerie, we provide help desk services on weekdays, 9 am – 5 pm EST so you can get your IT problem resolved efficiently while not allowing it to impact your team, deadline, or the rest of your work day!
Changes in the IT environment make you worried about your businesses processes
For many business owners, the rise in remote work during the pandemic came as a wake-up call: your technology and business processes must be adaptable to the ever-changing environment! If you found yourself unable to effectively shift your operations during a period where flexibility was a must, managed cloud services could be the solution you didn't know you needed.
These services can help you integrate a business process flow into your daily operations, so you and your team can adapt when changes arise, and have business processes that will keep you afloat, no matter what is thrown your way!
Managed Cloud Services with Aerie
Managed Cloud Services aren't for everyone, but for the right company, they can be a game-changer. If you resonate with any of the business struggles described above, or have additional questions on how Aerie's managed cloud services can help your team, reach out to us at any time. We are here to help you discover how to make your Microsoft products work for you.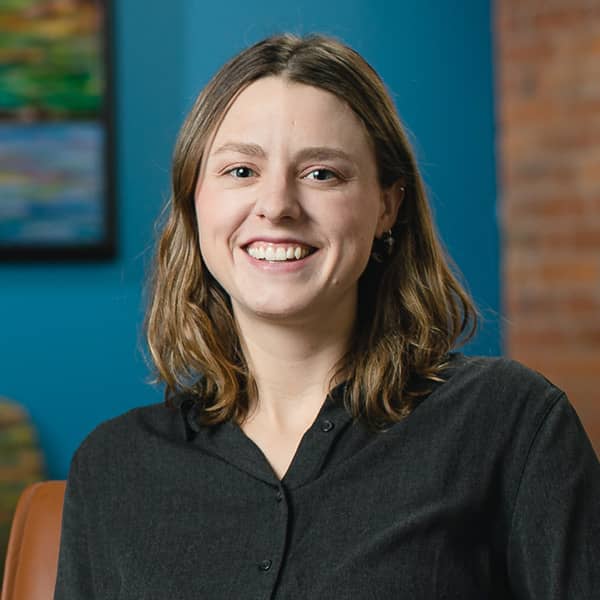 Brooke Fleming
Brooke is a Solution Engineer and Project Lead at Aerie, with extensive expertise in Microsoft 365 and Power Platform. Her experience in M365 support has enabled her to resolve clients' issues, ranging from complex business processes to simple bugs. Brooke is adept at leading teams in SharePoint migrations, building Power Apps, and training users to better utilize M365 tools. She has a comprehensive understanding of how various Microsoft tools integrate to form cohesive business solutions.