Dissecting the uses for Microsoft Dynamics, Azure, and 365 so you can make the best cloud-based decisions for your business.
Whether you love diving into the latest and greatest technologies, or simply want to ensure your company has business applications that are easy to use and reliable, one thing is for certain: cloud-based platforms are the way of the future. Making use of these platforms can help improve productivity, enhance communication, and streamline tasks like never before in our increasingly connected world.
Below you will find an easy-to-follow guide to better understand how three of these clouds serve unique needs and determine what type of platform is the best fit for your organization. At Aerie Consulting, our goal is to make the logistics of your job easier. We do this by guaranteeing you have the access to the products you need and helping you take full advantage of their capabilities (which is especially important when it comes to Microsoft's clouds, which contain a plethora of features and functions!) But before we go any further let's make sure we understand one major question: what is a cloud?
Understanding "The Cloud"
Put in the simplest terms, a cloud refers to data or solutions stored and accessed on the internet (no servers necessary!). Microsoft clouds offer a wide variety of products that can help individuals run their businesses and may include security solutions, data storage solutions, business applications, and more. Different cloud platforms provide different benefits to help you overcome a wide range of problems.
So which cloud is the best fit for your specific needs? Let's dive into three separate Microsoft clouds and scenarios where they are most beneficial.
Microsoft Dynamics: The "Business Application" Cloud
Microsoft Dynamics
provides an array of business applications that help companies organize and execute their sales processes, marketing functions, finance tasks, and more. These applications allow users to create streamlined workflows and access data across the entire company.
The benefit of Dynamics is its ability to effectively connect teams (so you can rest assured that your supply chain, marketing group, and accounting department are always on the same page!) Additionally, this level of connectivity allows for AI-powered predictive insights so you can take a look at your business from both the macro and micro levels.
Who Benefits from Microsoft Dynamics?
Mid-market companies who are looking to create cohesion amongst the organization could greatly benefit from Microsoft Dynamics. When the processes and data are connected, team unity soars, and productivity skyrockets.
Azure: The "Multi-Functional" Cloud
Think of Azure as your virtual storage space! For some companies, data storage and reliable backup of materials are critical, and Azure provides essential computing, storage, and networking resources on demand, on a pay-as-you-go basis. Just about anything that you can build and host on a server, you can store in the Azure cloud. Azure takes away the need to manage, maintain, and update hardware.
While Azure has a seemingly endless list of capabilities, its Software as a Service (SaaS) capacity ranks high on the list of favorite offerings. This capability allows users to connect to cloud-based apps over the Internet, without taking up storage space on their computer
Who Benefits from Microsoft Azure?
Any company looking to scale its online applications and expand its IT infrastructure will benefit from this type of platform. Additionally, companies with highly sensitive data (such as government agencies or healthcare organizations) benefit from Azure's high-security data storage. Our expert Microsoft Azure consulting services can help any business or individual set up and manage their Azure cloud.
Microsoft 365: The "Productivity" Cloud
When you think of Microsoft, 365 cloud services most likely come to mind! These are the familiar applications and tools that we use on a day-to-day basis to get our work done online.
Applications within Microsoft 365 include Outlook, Office apps (including Word, Excel, and PowerPoint), Teams, SharePoint, Planner, and more are included on this cloud. These tools come with a subscription and allow users to collaborate and work completely online (so you know your work is secure and accessible, no matter where in the world you may be!)
Who Benefits from Microsoft 365?
We don't say this a lot, but just about every individual out there can benefit from Microsoft 365 cloud services! Whether you are a student with a paper to write or a small business owner with a presentation to give, everyone benefits from the ease of use and familiarity provided by the Microsoft 365 cloud.
The Right Level of Support, Right When You Need It
From hosting software to storing data, and keeping your applications and processes safe, secure, and more effective than ever, there is no limit to the potential contained in the cloud! However, wrapping your mind around the capabilities of each of these applications while running your business can undoubtedly be a challenge.
If you would like to learn more about how our managed cloud services can be of benefit to you, reach out at any time! We look forward to supporting you on your journey to utilizing the incredible capabilities of Microsoft clouds.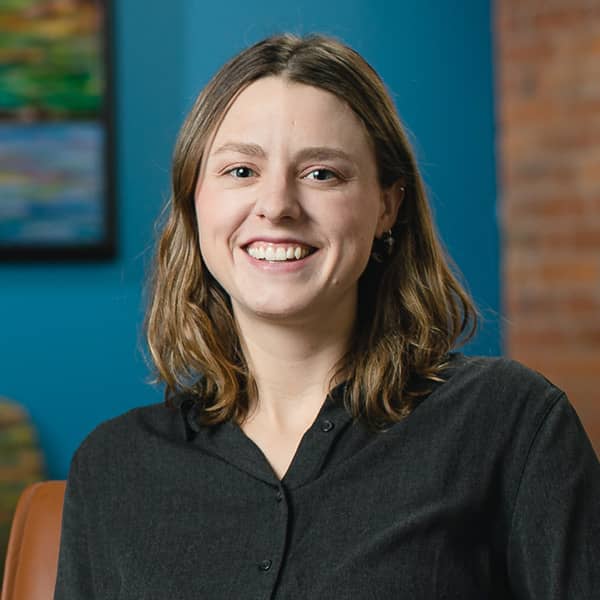 Brooke Fleming
Brooke is a Solution Engineer and Project Lead at Aerie, with extensive expertise in Microsoft 365 and Power Platform. Her experience in M365 support has enabled her to resolve clients' issues, ranging from complex business processes to simple bugs. Brooke is adept at leading teams in SharePoint migrations, building Power Apps, and training users to better utilize M365 tools. She has a comprehensive understanding of how various Microsoft tools integrate to form cohesive business solutions.