Whether SharePoint is an old friend or the cool new kid in your workspace, chances are you have spent some time navigating its features. But before you dismiss the platform as "just another sharing platform" take a look at some of the benefits of SharePoint that you may not have encountered yet.
From small business management to enterprise solutions, SharePoint is one of Microsoft's most popular business applications, and for good reason! Sharepoint provides a straightforward way for you to maximize productivity by providing all of the tools your company needs to collaborate, share, and create value. If you are business owner working to increase efficiency in your workplace, these are three benefits our knowledgable Sharepoint consultants don't want you to miss.
1. Document Templates
One of the biggest benefits of SharePoint is its customizability. Users can easily create libraries, lists, views, workflows, and more that are catered directly to your company's needs. SharePoint's Document Templates allow users to create a standardized document, excel sheet, slide deck, and more using your company's standard themes, logos, and disclaimers. 
This can be incredibly beneficial from a legal point of view, as it ensures that all necessary disclaimers and copyright claims are included on all company material, and minimizes the chances of any individual "forgetting" to include the proper headers, footers, and other necessary notes. Additionally, having a wide variety of standardized templates at your fingertips helps ensure that the design elements are consistent across the board. (Trust us, your design team will thank you!) 
2. Document Version Control
Type A personalities, this one is for you. Did you know that SharePoint will allow you to create a new version of your document, every time changes are made, or =based on specified criteria? Versioning allows individuals to take control of their edits, and see different versions of the same document, in real-time.
Microsoft provides three separate options for versioning control, based on when you would like a new version of a document saved. 
No versioning

implies that no variations of the document are automatically saved as separate documents.

Major versions

allow a user to specify how many renditions of a document are to be saved. This can help save cloud space and is also beneficial for those who are comfortable sharing all versions or drafts with everyone who has access to the document.

Major and minor versions

allow a company to restrict access to some versions. For example, if an HR manager is working on a section of the handbook that is not yet ready for all employees to view, they can revert to major and minor versions, and restrict access to the minor versions of the handbook document until it is ready for public consumption.
3. Creation of Views
This feature is a game changer! Microsoft's SharePoint allows users to view a document with different view options so individuals can specify the look, feel, and data provided through a specified format. There is the option to create a personal view that only you can see or share your view with others if it could be beneficial to other members of the team.
For large files with big quantities of data, the view feature is incredibly beneficial because it allows users to filter data to be shown in a certain view (ex. Only data from a certain period is shown) or to highlight certain columns you want to draw attention to (ex. The highest performing products or services.)
Making SharePoint Work for You
If some of these features of your SharePoint surprise or excite you… rest assured there is more excitement to come! Microsoft is consistently coming out with updates and new applications to ensure that users have the best experience possible. So whether you are a long-time SharePoint user or have recently jumped on the bandwagon, there is certain to be something new, exciting, and applicable to your business.
If you would like to learn more about how Aerie Consulting helps you integrate the features and applications that your business needs to thrive, reach out to us at any time. We can't wait to help you uncover the features waiting at your fingertips.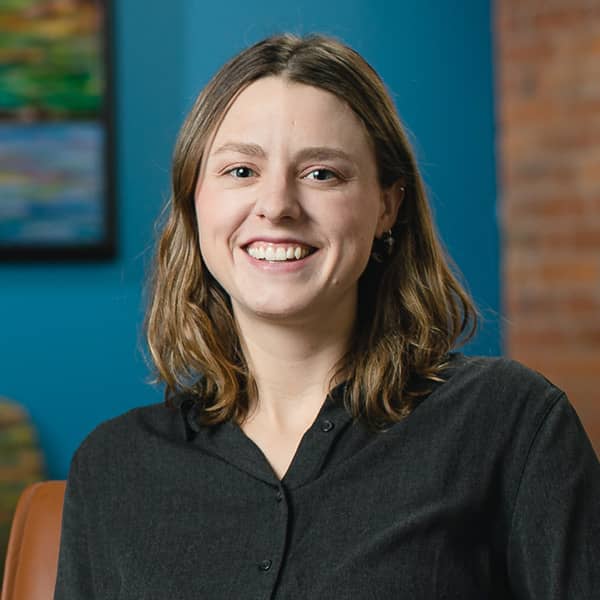 Brooke Fleming
Brooke is a Solution Engineer and Project Lead at Aerie, with extensive expertise in Microsoft 365 and Power Platform. Her experience in M365 support has enabled her to resolve clients' issues, ranging from complex business processes to simple bugs. Brooke is adept at leading teams in SharePoint migrations, building Power Apps, and training users to better utilize M365 tools. She has a comprehensive understanding of how various Microsoft tools integrate to form cohesive business solutions.