We know there are a variety of tools out there created to make your business succeed. From client relationship management software to accounting and expense cracking applications, there is a wide range of subscriptions your company many use to make daily business operations easier. How, it is easy to get bogged down with unnecessary licensing, subscriptions, and applications that are no longer relevant to you or your company.
Ensuring you have the correct license and providing the correct applications for each employee is known as licensing optimization
,
and it is one of the best ways Aerie Consulting, a trusted Microsoft consulting company, can help ensure that you are not overpaying for your products. A licensing review of your Microsoft applications ensures that the right employees receive the right licenses and that you are not overpaying for applications you are not using and could generate tremendous savings for your company. Curious about what it means to go through a review? Read on!
What Type of Licensing Should I have?
The right level of licensing depends directly on how many employees you have. Business licenses are suitable for smaller businesses with under 300 employees, while Enterprise licenses are generally suitable for companies with 300 employees. Once you have determined the level of licensure needed, a licensing review will consider the following to ensure you are getting the most value out of your Microsoft licensing agreement.
What are Your Business Roles?
It is important to take the time to analyze your business roles, and the licensing requirements needed to help each individual accurately and efficiently complete duties within their role. This can be incredibly important if a company is growing quickly or downsizing, as the number of licenses needed will change.
What are Your Use Cases?
Depending on your industry or the type of business you are conducting, specific applications will be necessary to your business model and strategy. Licensing optimization helps ensure that you have all of the applications covered while ensuring that you aren't overpaying for features not relevant to your line of work.
How We Help You with Licensing Optimization
At Aerie Consulting, saving you money while providing you with the business licenses you need is our priority. But we do more than just ensure you have the correct Microsoft licenses. Our team also helps you:
Improve Productivity
Efficiency is key! We help you improve productivity by helping you implement plan adjustments when staffing or application requirements change while showing you how to make better use of available software. Additionally, we help you identify whether users need the licensing features they've been assigned, and ensure you are not paying for more applications than you need!
Access Right Bundles
Not only do we ensure that you have the right license at your fingertips, but we also help you understand how to optimize the bundling of voice, application, and service licenses to optimize value. Finally, we assess the appropriate license channels for your company so you only pay for what you need, and ensure you are receiving the best deal possible.
Is YOUR Company Ready for a Licensing Review?
If you have additional questions surrounding licensing optimization or are curious whether or not a licensing review could be beneficial for your company, reach out to us at any time! We are here to support you as you navigate Microsoft licenses, and want to ensure you feel confident in the applications available to you. Reach out today!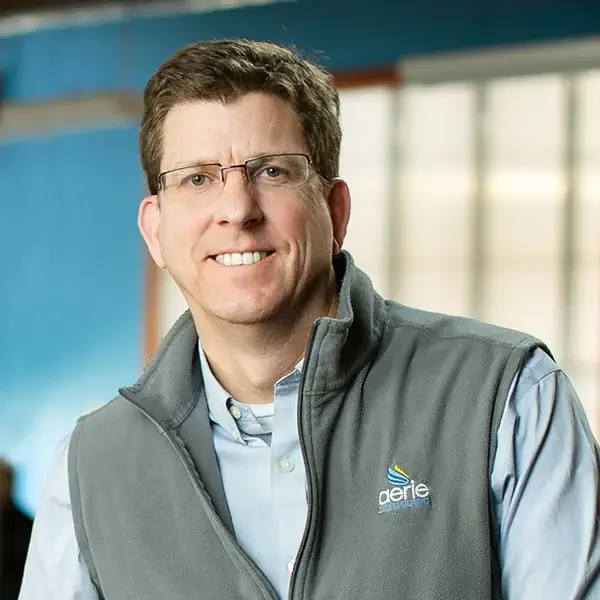 Dave Fisher
Currently based in North Carolina, Dave Fisher, Aerie's founder, plays a variety of critical roles at Aerie, from developing new business and managing client relationships to back-end office logistics. "I try to give our team the tools and atmosphere so they can do what they do best," he says. "I love how every project is unique — and it's fun going to companies, learning what they do, understanding their needs and challenges, then being part of their success."