Has your company become a victim of its own success with an intranet?
If documents are piling up faster than you know where to put them – you might know what I'm talking about.
Successful platforms generate content. A LOT of content. If you are using a standard, out-of-the-box SharePoint, you'll need a system in place for finding all that information. This can be a real drag for employees working on multiple sites and projects. Searching for documents on each site takes a lot of time.
Accessing "Recent Documents" on the Homepage
When we created Accelerated Intranet we introduced a web part called "My Recent Documents" which pulls items from various sites and arranges them on the homepage, making it easier to find documents you've been working on. This is somewhat similar to the recent documents list in Word or Excel.
It might be a fine solution for companies where a lot of people are creating documents – but it can get really messy on the homepage. A user working on a lot of files will have to sort through them all to find what he or she is looking for.
Then one day a client asked us: "What if our employees need fast access to files, sites, and people, regardless of whether they've worked on them recently?"
This excellent question prompted us to improve the way people find and organize information in SharePoint.
Using Relevance Instead of "Recency"
Instead of using "My Documents" as a repository of recently-worked on files, we expanded the feature to allow people to bookmark the stuff they care the most about. We also added contacts to the mix, If you need fast access to team members, you can find information right there or click to their Delve profile and see what they're working on.
By expanding the web part, we created a more personalized intranet, something I think we will see more and more of in the future. It also reinforced a core principle that drives everything we do at Aerie Consulting: simplicity. Users do not want to navigate through multiple menus and lists to find what they need. We've made it easy for them, and easy for managers to control who has access to documents.
This is particularly useful on intranet pages, as opposed to sites where all documents are stored. It's far better to limit user options on your pages to the most important documents – like the time-off request form, benefits information, and other important files. It's like browsing in the showroom of your favorite retail store. The most popular items are nicely displayed on the shelves, with a few tasteful decorations here and there. This is what your user experience should be like on your intranet. People have no interest in seeing the warehouse – the messy backend where all the junk is stored. If they had to shop there, it would kill the experience.
Likewise, you can keep users from accessing the wrong documents by limiting what they see on the page. If you have multiple drafts of an emergency action plan, of course you don't want people to access them all. You can tag the correct plan, making it the only one displaying on the HR page.
SharePoint can become a junk drawer if you aren't careful. Everything gets thrown in, and if you don't manage user access and experience, your company could eventually lose sight of the benefits of having an intranet in the first place. Document findability is critical. The more you can make it dependent on relevance, the more your organization will succeed on SharePoint.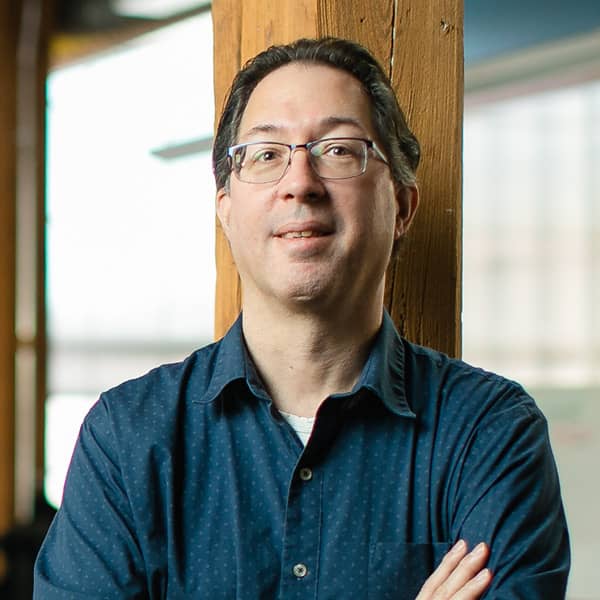 Gary Levine
Gary was Aerie's first employee and specializes in business applications development and custom code as well as creative solutions needed to deliver dashboards, web parts, branding and other features for unique environments.