The days of tracking your company's equipment with clipboards on a wall in the main office are long gone. If you're still keeping track of your equipment with a sign-out system showing the location of a specific asset, there's a good chance you're missing routine maintenance or other issues that arise.
It might be time for you to consider a digital equipment tracking system. Perhaps you're already brainstorming a more comprehensive tracking solution, but you're unsure of what features you will need. If this sounds like your situation, you've come to the right place.
Successful businesses need a straightforward, user-friendly way to keep track of equipment inventory, maintenance schedules, and more. No matter what type of equipment you're tracking (large construction machinery, a fleet of bicycles, etc.), it's essential to have an effective way of tracking routine and historical maintenance data.
What Happens Without an Equipment Tracking System?
Managing equipment without a robust tracking system often creates the following problems:
You don't know where a particular piece of equipment is.

You can't figure out when the equipment was last given routine maintenance.

You don't know who is using a piece of equipment right now or who used it last week.

You have to take one piece of equipment offline completely, but you're not sure if you have anything to replace it.
Manufacturing, construction, and shipping companies depend on heavy machinery and other equipment to function. Those assets work long hours, see a lot of wear and tear, and are constantly changing hands and locations. When you factor in routine maintenance and repairs—which can take equipment offline completely—keeping track of everything is complex, to say the least.
If your company doesn't have a comprehensive, digital equipment tracking system, you're probably dealing with some serious inefficiency. It's time to find a solution that works for you and your team and addresses your unique business needs.
Five Key Features to Look for in an Equipment Tracking System
At Aerie, we employ Microsoft Power Apps and other digital tools to create equipment tracking systems that are intuitive, comprehensive, efficient, and mobile. When you're dealing with digital equipment tracking, your system must have the ability to:
Maintain inventory – At its most basic, your equipment tracker needs to store all information about each piece of equipment and manage your company's inventory. Your tracking solution should provide you with an overview of your equipment at a glance, so you can make appropriate, well-informed purchasing and distribution decisions.
Keep track of movement – Since machinery and equipment are in constant use and may be moved on-site, to a different factory, etc., your tracker must always be able to locate equipment. A digital solution allows you to track down an asset in just a few clicks, making sure nothing gets lost, misplaced, or broken in the process.
Schedule maintenance – In order to keep equipment running optimally, remain in compliance with all regulatory issues, and guarantee safety for users, routine maintenance needs to be scheduled and tracked. A digital equipment solution should follow all maintenance and compliance checks for each inventoried piece of equipment.
Accommodate special situations – Sometimes, equipment breaks down completely, is retrofitted to be brought into compliance, or needs to be pulled off duty for a special request. Your equipment tracker must be able to address variations in usage and have the flexibility to follow special equipment requests in the system. Just saying something is "offline" isn't good enough.
Be mobile and easily accessible – If you need a digital equipment tracker, most of your team members are most likely not sitting at a desktop computer during their workday. Your digital equipment tracker should be mobile, easily accessible, and clearly readable. Your work is fast-paced—your digital solution should be, as well.
Managing, maintaining, tracking, and repairing equipment for your company is a complex task. With the additional challenges of the past eighteen months—supply chain issues, staffing shortages, etc.—equipment tracking can be even more of a nightmare. The old systems we have depended on just aren't cutting it anymore. But you already know that.
Understanding your enterprise's unique needs and uses for a digital tracking system is the first step. At Aerie, we create customized solutions to bolster your company's present challenges and your future goals.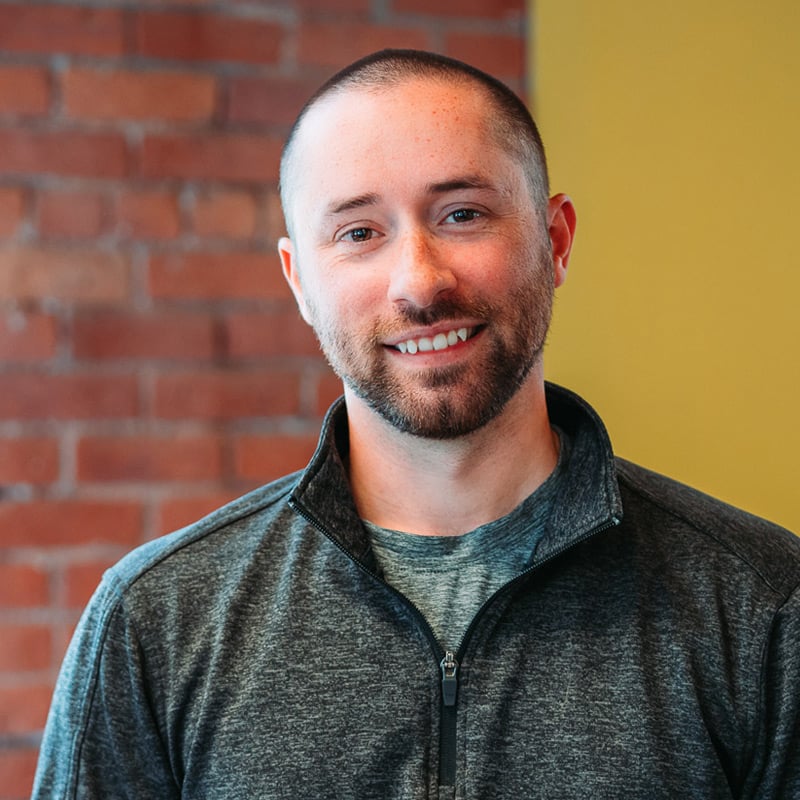 Bernie Thibeault
After dedicating six years to us, Bernie has left Aerie. He first joined on the business development side but found his true calling as a Solution Engineer for Dynamics 365 and the Power Platform. Bernie had become our go-to resource for these solutions and made a significant impact while at Aerie. We're grateful for his contributions and wish him all the best in his future endeavors.