Ignite 2021 has come and passed, and another year of virtual conferences means that you can consume most, if not all, of the conference content on-demand with no extra charges.
You can find key news from the conference can be found on the Ignite website and videos. However, I've curated some of the most important highlights for Dynamics, Business Applications, and the Power Platform.
Dynamics 365
Collaborative apps across Dynamics 365, Power Platform, Office and Teams
Context IQ is a set of capabilities for Dynamics 365 and Microsoft 365 that integrates collaboration into the flow of work, surfacing the right information, people, and insights at the moment, within the context of the task at hand.
Accessible business data
Microsoft is making it easier to find what you need faster. You will be able to use Microsoft Search to surface results from your files, SharePoint documents, customer records, and people. Your Dynamics and Dataverse data can also be searched and surfaced.
Increased collaboration
Teams chat embedded in Dynamics 365 will allow you to collaborate with stakeholders directly from within Dynamics 365. Context IQ will also suggest relevant Dynamics records to promote people discovery faster.
Microsoft Customer Experience puts organizations in control of customer data.


Customer Experience will be a tool that will allow you to engage with your customers in a connected way, delivering exceptional service from initial spark of interest to ongoing service and regular support.
Dynamics 365 added capabilities for Supply Chain Management
Supply chain insights will allow you to gain new visibility into your supply chain across multiple tiers of suppliers. Near real-time data allows you to assess risks and mitigate problems before a massive disruption occurs. Using advanced analytics powered by Azure's AI and Machine Learning, Dynamics 365 Supply Chain Insights performs predictions and what-if analyses to simulate the impact of potential disruptions and gauge the impact of decisions made to mitigate them at any point along the supply chain.
Dynamics 365 Connected Spaces coming to preview soon

Shopper analytics allows you to use cameras pointed at entry and exit locations to receive counts and trends for footfall in the store and see how they change by the hour and by the day. Once you have this data, you can use it to plan shifts.
Display effectiveness can measure the effectiveness of your displays/end caps in your store to get an understanding of how many people walked past the display and how many actively engaged in it.
Power Platform
Deeper integration between Power Platform and Teams
Power Automate templates will be available directly from the Teams App Store.
Power Virtual Agents can proactively message users in Teams.
The Power BI app for Teams is now generally available.
Maker collaboration in Power Platform scales innovation and speeds app delivery
You can now comment on a screen in a Power App so a colleague can help with a formula, or remind a team about changes to a specific step in a Power Automate Flow.


Pay-as-you-go Power Apps per-app licensing via Microsoft Azure subscription
Customers will now have the option to purchase the Power Apps per-app plan with an Azure subscription, in addition to the existing Power Apps per-user and per-app subscription plans already available across Microsoft's commerce channels. The Power Apps per-app pay-as-you-go plan introduces the flexibility for customers to pay for Power Apps based on usage—covering authenticated users of internal apps and portals. Priced at $10 per active user/month, charges are incurred against a Microsoft Azure subscription based on the number of unique apps or portals a user runs each month.
Power Apps mobile apps for iOS and Android now available in preview

Power Apps is truly becoming a mobile app development platform. When you build a mobile app with Power Apps, you can differentiate your app by customizing the look and feel from home screen icon to in-app UX.


Of course, if you have any questions about the tools and updates I talked about in this article, please feel to reach out to us without hesitation.
Also, if you are interested in ramping up your reporting and streamlining your sales processes, the image below will take you to a free Dynamics 365 template that you can start using today!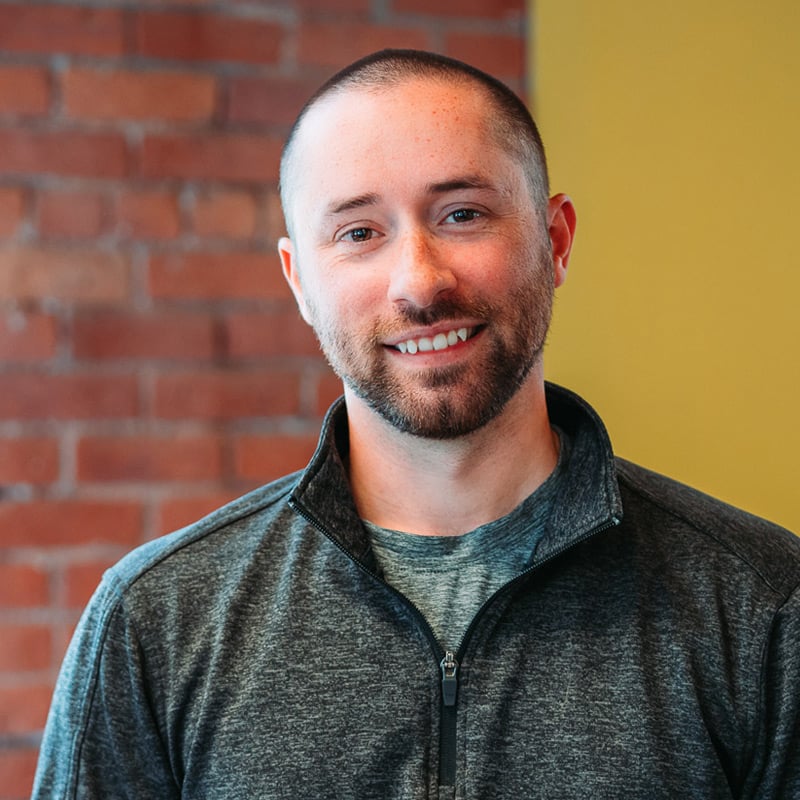 Bernie Thibeault
After dedicating six years to us, Bernie has left Aerie. He first joined on the business development side but found his true calling as a Solution Engineer for Dynamics 365 and the Power Platform. Bernie had become our go-to resource for these solutions and made a significant impact while at Aerie. We're grateful for his contributions and wish him all the best in his future endeavors.