Every company has some sort of document management system (DMS) to keep track of an ever-growing pile of documents. But that doesn't mean you should buy an expensive DMS without checking its performance on storing content types. An inefficient DMS can throw a wrench into your business operations, which could cost you in the long run.
What is a Document Management System?
A document management system is a process used to collect and organize electronic documents from PDFs to Word files, transferring them to other departments at a faster rate than filing paperwork by hand. Companies prefer this method of improving security, accessibility, and search speed because it makes retrieving information a lot easier for record keeping purposes.
A DMS continues to push workflows forward, even if key personnel are busy in a meeting or out of the office, which allows them to update or approve forms at any time. Its security is exemplified in healthcare clinics, where sensitive information on each patient is only distributed to the medical practitioners in charge of administering treatments.
By installing a DMS, companies can overcome the challenges of locating and updating documents, giving them control over who has permission to revise private files. With that in mind, it's important to invest in a trustworthy DMS that can support all of your workflow needs.
Here are five mistakes to avoid when implementing a new document management system:
1. Not Tracking Document Expiry Dates
Most documents have expiration dates attached to them, especially if they are supplier-related certificates or product documents. Those contract records must be renewed before the expiry date, or else their conditions will no longer be valid, which could have legal implications or even terminate long-standing partnerships.

If you set up an automated system, you won't have to worry about expired documentation possibly jeopardizing your internal processes. This can be done using Microsoft Sharepoint, since it allows you to create site-specific content types.

By creating a document template that requires an expiration date for the document, you can then set up your DMS to complete an action once that date arrives. This can look like a notification that is sent out to predetermined employees, or simply automatically archiving the document once it has expired.

2. Not Training Your Employees
Another area you can't overlook is instructing your employees on how to use the DMS so they're able to take over certain maintenance responsibilities. This is an essential step on a company-wide level because document management training encourages more effective collaboration between departments following the same regulatory practices.

Without adequate training, your employees will not know where to find information about the company policy, onboarding protocols, audit reports, and other third-party agreements. If there are ever mistakes on a doc file, it can be easily restored from the backup drive.

To minimize user errors and avoid confusion, you want to have naming and tagging conventions in place that will limit the number of tags and prevent documents from getting lost in the overarching database. Training should cover how to load tags and upload documents with the right metadata.
3. Overloading Your DMS
A DMS may get bogged down by too many permissions in its document repository. Instead of assigning one-off permissions to various folders and docs, you can avoid disorganized sharing by grouping files into a base-level permission, only to add new ones as needed.

To keep disorganization from happening, don't add too many users with different access levels and refrain from saving duplicate folders and docs. Scan all your files and clean them by using Power Automate flow, as this allows you to create an auto-archive system for docs based on the date created or last modified.

When it comes to duplicate files or versioning, SharePoint stores the version history of your documents, so you don't need to create a new version every time it's sent for approval or a round of edits. A way around sharing multiple copies that clog up your DMS is returning to a previous version whenever you don't approve of certain edits.

4. Migrating Directly From File Share to a DMS
When switching from a file share system to a document management system, it's advised that you don't just migrate all of your content over without sorting it first. Evaluate what the cloud has to offer before you shift from your current platform.

Prioritize features like tagging, which will optimize finding documents by saving you time. It's better to have a functional search mechanism for refining a search via its date, client, or location, rather than simply relying on deep, nested folders to finish the job.

5. Not Using a DMS with Compatible Software
Some DMS options like SharePoint provide compatible software with integrated key programs you can take advantage of, with the technology to make collaborating with employees and customers much easier.

SharePoint exemplifies the necessity of compatible software:
It supports the entire Microsoft Dynamics 365 ecosystem, and is smoothly integrated with Teams

You have access to the SharePoint document library through Teams for uploading, downloading, or fixing documents in real-time


You can set up an approval process chart where new docs are delivered to the supervisor and are published only on SharePoint after it has been approved for everyone else

You can also connect your SharePoint library with other M365 PowerApps you plan on using for additional communications
In summary, SharePoint has features for collaboration, allowing groups to edit documents in any M365 environment or even on a web browser, from a rough draft to the final copy.
Final Thoughts
A DMS is essential for productive teamwork in any organization, and a top-notch DMS should include dynamic file sharing and storage options. SharePoint does more than connect multiple Microsoft apps—it can also improve corporate file management as a whole.

Aside from having a custom workflow, everyone needs access to the same documents so they have the permission to modify them. Get a preview of what Sharepoint can do for you by heading over to their file storage and sharing solutions.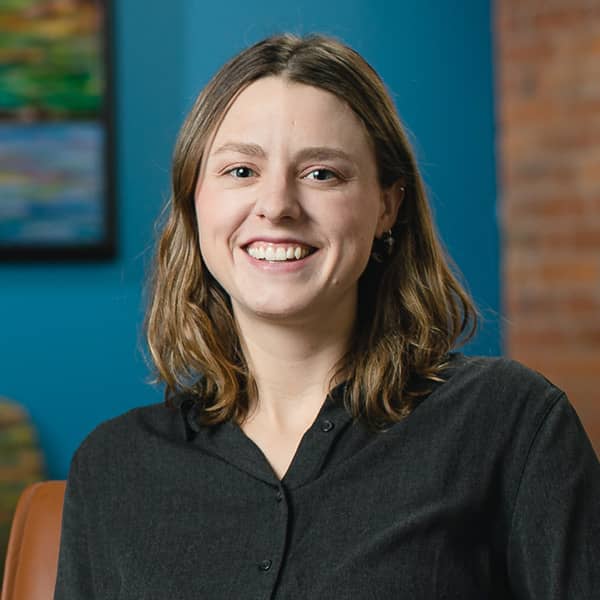 Brooke Fleming
Brooke is a Solution Engineer and Project Lead at Aerie, with extensive expertise in Microsoft 365 and Power Platform. Her experience in M365 support has enabled her to resolve clients' issues, ranging from complex business processes to simple bugs. Brooke is adept at leading teams in SharePoint migrations, building Power Apps, and training users to better utilize M365 tools. She has a comprehensive understanding of how various Microsoft tools integrate to form cohesive business solutions.