Every team needs an MVP, and Aerie Consulting has one that just earned high accolades from Microsoft.
Beau Cameron, our solutions engineer who manages Aerie's offices in Boulder, Colorado, has won Microsoft's prestigious MVP (Most Valuable Professional) award for outstanding work in the "Office Servers and Services" category. This award puts him in the ranks of an elite group of true experts in the Microsoft community.
Needless to say, we couldn't be more excited to share this news with you.
A Microsoft-Recognized Expert in Office 365
MVPs are nominated by peers in the industry for their passion, knowledge, and expertise, demonstrated by tireless teaching and information sharing online.
Those of you who subscribe to our blog know how much work Beau puts into coaching people about best practices with SharePoint Online, Office 365, and Microsoft applications. He is also a forum moderator and active contributer to the Collab365 community.
"At Aerie Consulting, we move quickly to adopt new tools and strategies," Beau says. "We also have a really diverse portfolio of clients, which allows me to work on a variety of different projects. The company gives me time to blog about what I've learned, and answer questions in forums. Their passion for educating customers has made all the difference."
The Benefits of Working With a Microsoft MVP
Awards are nice, but what is the benefit to our clients?
Access to MS Development Teams - As an MVP, Beau will have direct contact with the people working on Microsoft's ground-breaking business platforms. This gives us a unique opportunity to submit feedback and get answers from the creative minds behind it all.
Advance Knowledge of New Features - Beau will also attend networking events where MVPs will hear about changes on the horizon for Microsoft's signature platforms. He won't be able to share those changes until Microsoft announces them, but he can use this advance knowledge to plan and strategize for our customers, offering them the highest-level of service for Office 365.
New Resources for Our Team - Aerie Consulting will have access to new tools for testing and collaboration, enabling us to broaden our knowledge of emerging tech environments and put it to good use for your objectives.
All Beau has to do to maintain his new status is keep putting in the extra hours, helping people succeed with Office 365.
Trust me. He's up to the challenge.
Discover How Microsoft Experts Can Help Your Organization Reach It's Goals.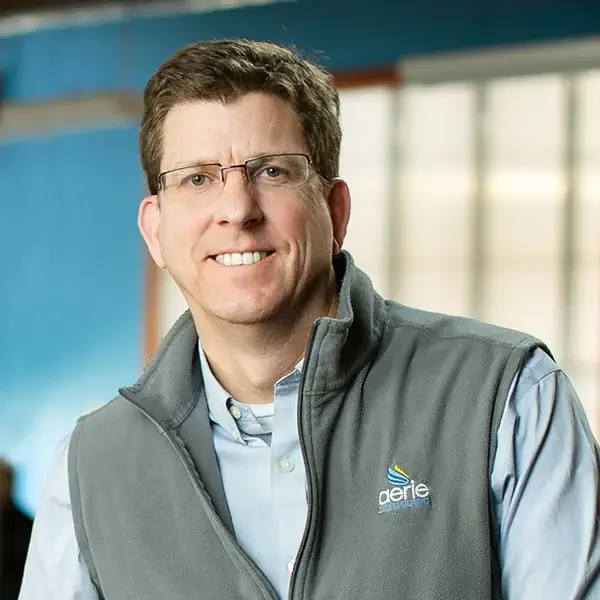 Dave Fisher
Currently based in North Carolina, Dave Fisher, Aerie's founder, plays a variety of critical roles at Aerie, from developing new business and managing client relationships to back-end office logistics. "I try to give our team the tools and atmosphere so they can do what they do best," he says. "I love how every project is unique — and it's fun going to companies, learning what they do, understanding their needs and challenges, then being part of their success."