It may seem like eons from now but you should be thinking about your future plans with the discontinuation of support for Windows Server 2008 and 2008R2. It's never too soon to start planning - and you'll need to in order to avoid any business disruptions. Why not embrace the change?
A digital transformation to the cloud can help you ensure compliance, enhance security, and take advantage of a decade of innovation in Windows Server. And with Windows Servers' cloud-ready operating system, it will allow for an easy transition. Here at Aerie Consulting, we've got lots of experience migrating clients to Azure. The process takes a lot of planning and preparation, but with the right resources, it can be done seamlessly and painlessly!
What Are My Options?
Upgrade to Windows Server 2016 while staying on-premises .
Migrate your existing 2008 Servers to

Azure

and get free Extended Security Updates for 3 years past the end of support on January 14, 2020. Offers more time to plan for the change and is at no additional cost.
Use existing Windows Server Licenses with the Azure Hybrid benefit in order to save on license costs on Windows Server 2008 machines being migrated to Azure.
What are the Benefits of Azure?
Consistent hybrid cloud with an unmatched number of regions fostering developer productivity and comprehensive compliance coverage, including meeting the GDPR requirements.
Runs on Windows Server making it easy to migrate and get support across all licenses in one place.
Flexibility to deploy or develop - Azure enables you to quickly migrate, create and configure Windows Server VMs. Once on Azure, legacy apps can be modernized for the cloud.
Globally scalable - as your business grows, Azure grows with you. With defined service-level agreements (SLAs), you will benefit from global reach and high availability of Azure.
Improved security and compliance - Azure has a robust suite of security monitoring tools and controls.
Reduced maintenance costs - by moving business apps on older editions of Windows Server to the newest editions, it greatly reduces the work required to operate, secure and maintain the older apps.
Recommended Steps for Migration:
Assess existing infrastructure to determine which workloads need to be migrated and create a migration portfolio based on business priorities, account for migration risks and estimate cost to run workloads on Azure.

Identify compatibility with the cloud - Aerie Consulting will help you assess on premises and virtual machines for migration readiness. You can use Microsoft's

Assessment and Planning Toolkit

to help you with this process.

Azure Migrate

will help you assess on-premises and virtual machines for migration readiness.

Define a migration portfolio - which applications should be moved?

Assess migration risk which will depend on the business impact (how important is the workload to your business operations?) and complexity. Those considered a lower risk should be prioritized for early migration.

Calculate the cost of cloud adoption (TCO): Aerie Consulting will help with this step. If you're considering a Hybrid scenario, we can offer guidance here too. Microsoft offers a handy calculator to help with this step. TCO Calculator can compare the cost of on-premise infrastructure with a comparable Azure deployment in order to estimate the savings.

Build a readiness & training plan to ensure that users at all levels are prepared for the change.

Migrate

Upgrade your workloads that are running on Windows Server 2008 or 2008R2. This will enable you to get cloud and DevOps ready as you support current workloads.
Migration - rehosting (lift & shift) will simply move your applications & services to Azure-based VMs. It doesn't require any code changes and allows for a quick migration.
Modernization - depending on your portfolio, you can either modernize workloads on-premises and then move them to Azure or you can simply lift & shift while planning for modernization (Refactor, Rearchitect, or Rebuild applications).

Optimize

Cost Management - maximize return on investment (ROI).

Security & Governance - Azure Security Center is the resource for unified security management and advanced threat protection across hybrid workloads.
Cloud health monitoring - Use Azure Monitor to

determine the performance, health, and availability of your apps.

Data protection - Back up your apps in Azure to prevent costly disruptions due to ransomware and human error.
Regardless of which route you choose, you will benefit from Microsoft's innovation and enhanced security while enjoying the same apps you've used in the past.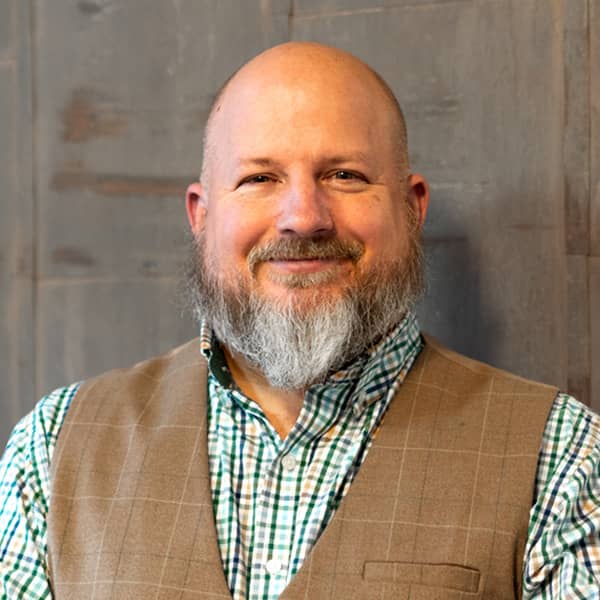 Ben Peterman
Ben's thirst for learning and working with people, together with his extensive experience with Microsoft licensing optimization, make him a perfect fit for Aerie, where he helps our clients translate their business challenges into solutions.