For most business owners, your days are filled with ensuring your customers are happy, maximizing growth, and promoting your bottom line. That leaves little time (or mental space) for ensuring you are getting the most out of your Microsoft Cloud applications. Our Managed Cloud Services provide expert support to ensure that you are using your Microsoft application effectively by providing help desk support, dedicated account management, reporting, monitoring, training, and more.
Are you wondering if managed cloud services are the right solution for you and your firm? Read on to discover surefire signs that the time for professional cloud computing services is now.
You don't understand the full potential of your applications.
Unless you are an expert in all things Microsoft, there is a good chance there is a valuable tool you are already paying for that is not being used to its fullest potential. Cloud computing services allow a team of experts to evaluate the tools you are currently using, uncover unused potential, and help you get rid of expensive applications that are not adding value to your business processes.
If you ever find yourself curious about what different applications or licenses do, or wondering why you are paying for certain services, it's time to call Aerie Consulting.
You can't find the information you want when you want it.
Or how you want it! If you find yourself continually wishing information was displayed differently or could be integrated into a current application, our team of experts will be the first to tell you "There is a solution for that!"
From customized forms to automated workflows and processes, our managed cloud services allow you to get specific with your needs. We will work directly with you to ensure you have the information you need, pulling from the correct data sources, right when you need it.
You are spending more time learning about software than actually using it.
Let's face it: you want your company to have the most up-to-date software and top-of-the-line resources, but you don't have the time to spend researching the details of every single application. If you find yourself googling answers and contacting help support when you should be speaking with customers, or discussing plans for growth and expansion, then it is time for managed cloud services.
We've said it before but it is worth mentioning again: our team of experts lives and breathes all things Microsoft. If you are ready to make the most out of your software without pouring over the Microsoft message boards, it may be time for professional cloud computing services.
Taking the First Step Towards Professional Managed Cloud Services
At Aerie Consulting, our goal is to help companies augment in-house resources with predictable, known support costs. With a wide range of managed cloud service plans, we can ensure you are receiving the right level of support for your specific business needs.
Questions about what it is like to work with professional managed cloud services, or the differences in plans? Reach out to us at any time. Effective cloud management is one of the most effective ways to save you time and money while creating the most effective Microsoft applications possible. Reach out today!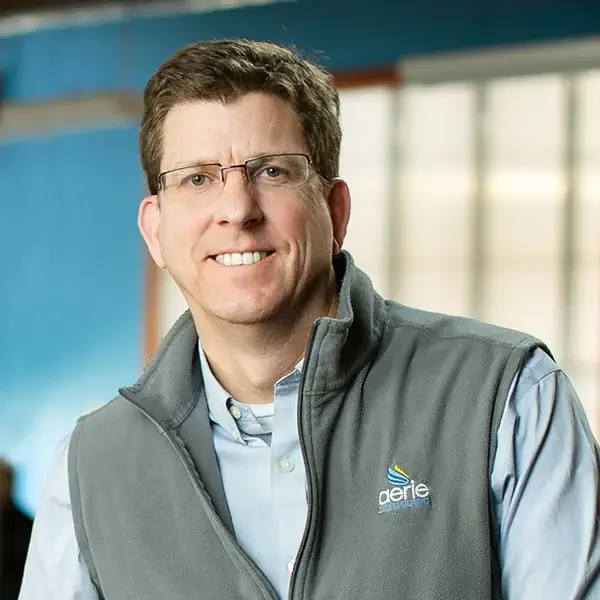 Dave Fisher
Currently based in North Carolina, Dave Fisher, Aerie's founder, plays a variety of critical roles at Aerie, from developing new business and managing client relationships to back-end office logistics. "I try to give our team the tools and atmosphere so they can do what they do best," he says. "I love how every project is unique — and it's fun going to companies, learning what they do, understanding their needs and challenges, then being part of their success."