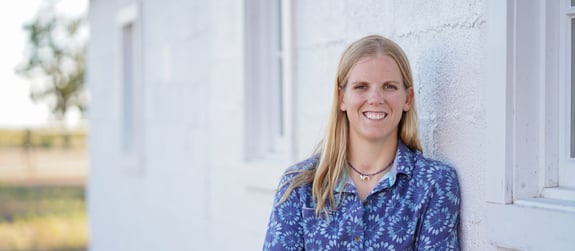 Sarah Fisher
Head of Marketing, Account Manager
Sarah officially joined the Aerie team in March of 2022, though she's been an unofficial member since its inception. Sarah's commitment to learning and mastering new Microsoft systems and solutions is a testament to her dedication to professional development and growth. Her relentless pursuit of knowledge in cutting-edge technologies has enabled her to stay ahead of the curve, ensuring that Aerie remains at the forefront of industry advancements.

In leading Aerie's marketing efforts, Sarah has demonstrated an expert understanding of Microsoft Dynamics 365, leveraging its CRM capabilities to streamline customer data management and enhance customer engagement strategies. Her proficiency in Microsoft Power BI has also been instrumental in driving data-driven decision making within the team, optimizing our 2023 Marketing Strategy with actionable insights.

Sarah's hands-on approach extends beyond marketing. With her expertise in Microsoft Azure, she collaborates closely with clients to design and implement customized cloud-based solutions that cater to their unique business needs and objectives. As the leader of Aerie's sales team in the Western region, she utilizes Microsoft Teams for seamless communication and collaboration, fostering a cohesive and high-performing team.

At Aerie, we value the individual skill sets and perspectives each team member brings to the table. Sarah embodies this ethos, recognizing the importance of continuous learning and collaboration in driving organizational success. Her commitment to Aerie's growth is palpable, and her dedication to mastering new Microsoft systems and solutions is inspiring. It is leaders like Sarah who ensure Aerie continues to deliver top-tier, innovative solutions for our clients.
Education ✏️
B.A. Neurobio-Psychology, Magna Cum Laude, Wagner College

Division One Womens Lacrosse Team Member
Skills 💡
Creative problem-solving

Financial acumen

Communication and negotiation

Creative problem-solving

Digital proficiency
Fun Stuff ⛷️
Dog Mom of an adorable brindle pitbull-retriever mix named Bowden
Loves anything outdoors including skiing, hiking, mountain biking, and off-roading in her Jeep
Beating Dave at Ping Pong
Education ✏️
B.A. Neurobio-Psychology, Wagner College

Division One Womens Lacrosse Team Member
Skills 💡
Creative problem-solving

Financial acumen

Communication and negotiation

Creative problem-solving

Digital proficiency
Fun Stuff ⛷️
Dog Mom of an adorable brindle pitbull-retriever mix named Bowden
Loves anything outdoors including skiing, hiking, mountain biking, and off-roading in her Jeep
Beating Dave at Ping Pong
"It's not your customer's job to remember you. It is your obligation and responsibility to make sure they don't have the chance to forget you."