Managed navigation or structural navigation? Google 'Managed' and 'Structural' and look at the definitions. Manage is to be in charge of. There's your answer. If you want flexible navigation that's easy to manipulate and directs users to the content they need quickly, you should start researching managed navigation. Structural navigation will provide your users with a rigid path that mimics your data structure, which can work in some cases; however, most users want a fluid experience that is logical and gets them their content quickly and easily. This often fails to align well with the data structure, especially when related data is scattered amongst various sites.
Creating managed navigation for your site can be easy. It all starts in the term store. When you create a new term set you get the option to 'Use this Term Set for Site Navigation' which will enable you to select it in the navigation menu of your site. From there you can create the navigation hierarchy that best fits your business needs.
Each term in your term set allows you to choose a simple link or header (send a user to a specific link) or
use term-driven pages with friendly URL's. Using term-driven pages allows you to leverage Content Search Web Parts to aggregate all data relating to the selected term from any or all sites via search. You can read more about search based intranets in our blog Why SharePoint 2013 Search Based Intranets Aren't What you Think.
What all of this means, is that the location of your data is much less important. If you tag your content with navigation terms, it will show up on the correct page(s), regardless of where it is stored. Do I store the project contract at the project site or the finance site? Well, now it doesn't matter. You can ignore presentation when deciding on location and focus on more important factors such as permissions. As long as you tag the contract with 'Finance' and 'Project X' it will show up on both pages for users who have permission to view it!
---
Next thing you know Project X will go from standard SharePoint list view web parts which show data on the current site:
To beautiful term driven pages with content search web parts that render Project X data from anywhere:
Cheers!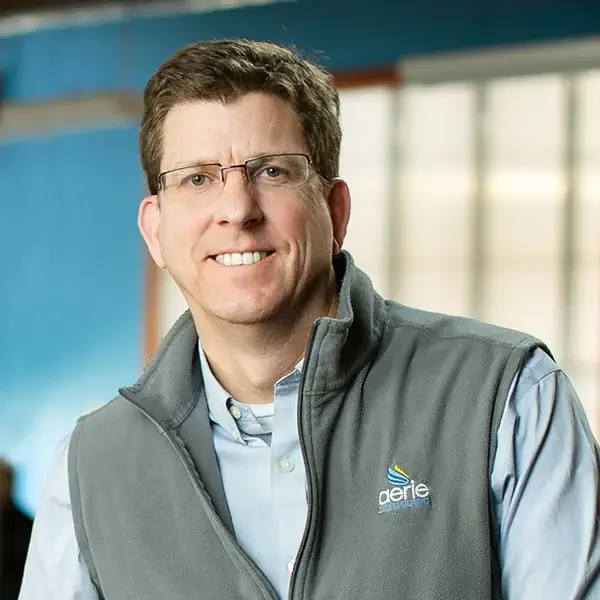 Dave Fisher
Currently based in North Carolina, Dave Fisher, Aerie's founder, plays a variety of critical roles at Aerie, from developing new business and managing client relationships to back-end office logistics. "I try to give our team the tools and atmosphere so they can do what they do best," he says. "I love how every project is unique — and it's fun going to companies, learning what they do, understanding their needs and challenges, then being part of their success."