---
Modern Office 365 has led to a lot of confusion about what to do with the root site collection your Office 365 environment. Communication sites and Office 365 Group sites are new site templates created by Microsoft to provide a brand new publishing and editing experience in Office 365. However, your root site collection in Office 365 is a classic SharePoint site and cannot be converted to a Modern site (yet?). A user voice exists to support this, I suggest you vote here! So what are we to do with the default root site collection in your tenant? Why not give it some meaning and Hubify it!
---
Hubify — to connect team sites together into hubs, forming new shallow site structures that can be easily arranged and rearranged.
Now that we know what Hubify means, it's time to figure out what to do with our root site collection. Currently, root site collections feel out of place in Office 365. If we can't convert our root site to a communication site, than what can we do with it? Well the good news is that hub sites in Office 365 support classic SharePoint sites. That is, you are able to add a classic site to an existing hub site and if that classic site is using modern pages for News, the content will get rolled up!
What you may not know is that your root site collection, even though classic, can be the hub site!
Register your root site collection as a hub site
Register-SPOHubSite https://mysite.sharepoint.com 
Set-SPOHubSite https://mysite.sharepoint.com -Title "Intranet Home"

It's important to know that only modern pages within your site collection will have the hub site functionality (the navigation). So you'll want to make build your home page and other communication pages on your root site as modern pages! Once your hub site is created, you'll now want to start linking your sites to your hub! Navigate to a site, select the gear icon and click site information. You'll be asked to add the current site to a hub.
And now the site is connected to my root site collection hub site!
---
Caveats
Before jumping straight in and implementing your root site as a hub site, it's important to know the limitations of using classic sites within a Hub. If you are using Modern site pages you will be able to use the hub news web part and roll up content from within the hub. However, any classic pages within your site, they will not the shared navigation elements that the modern pages do (e.g Settings.aspx).

If you wish to have a completely consistent user experience for your end-user's hubify-ing your root site collection may not be the best option for you. If you have lingering classic pages and want to use this site as your hub, you'll want to start converting all of these pages to modern pages.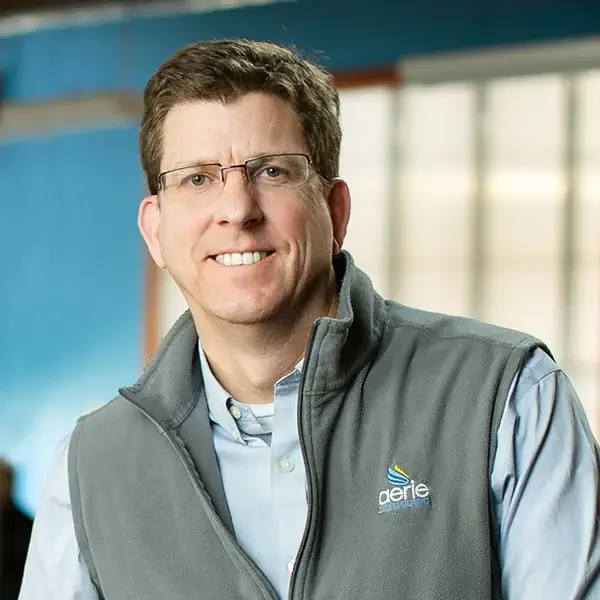 Dave Fisher
Currently based in North Carolina, Dave Fisher, Aerie's founder, plays a variety of critical roles at Aerie, from developing new business and managing client relationships to back-end office logistics. "I try to give our team the tools and atmosphere so they can do what they do best," he says. "I love how every project is unique — and it's fun going to companies, learning what they do, understanding their needs and challenges, then being part of their success."