Congratulations to our very own Bernie Thibeault for earning Microsoft's Dynamics 365 + Power Platform Solution Architect Expert Certification! Bernie is the first of Aerie's Solution Engineers to earn this certification badge; he is also a Microsoft Certified Professional for Business Applications.
Bernie's experience building solutions using the Power Platform and Dynamics 365 helps Aerie's clients solve complex business problems and increase the value of their investment in Microsoft technologies. To bring his expertise to the next level, Bernie spent months preparing for a series of three exams and certifications.
Having earned this expert certification from Microsoft, Aerie clients' benefit further from solutions that are technically sound and follow current best-practices. Other Aerie staff are on track to earn similar certifications. Bernie has recently worked on projects for Nucor, ISI, The Andersons, Champlain Cable, Birdseye, and Winslow Technology Group.
Keep up the good work, Bernie!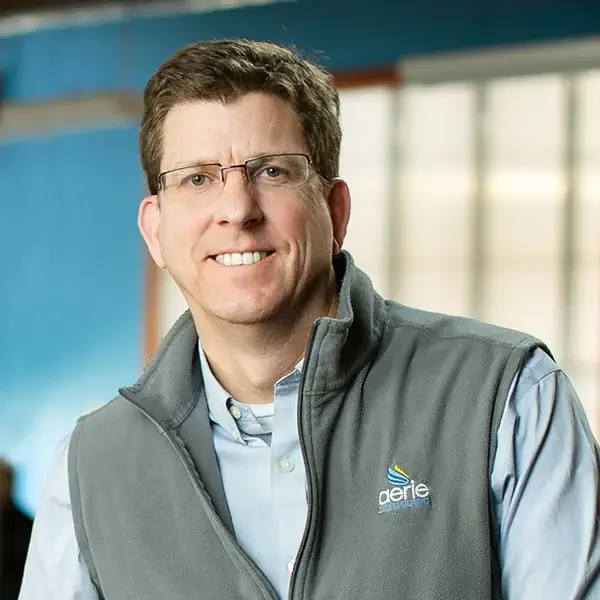 Dave Fisher
Currently based in North Carolina, Dave Fisher, Aerie's founder, plays a variety of critical roles at Aerie, from developing new business and managing client relationships to back-end office logistics. "I try to give our team the tools and atmosphere so they can do what they do best," he says. "I love how every project is unique — and it's fun going to companies, learning what they do, understanding their needs and challenges, then being part of their success."