Data Visualization Best Practice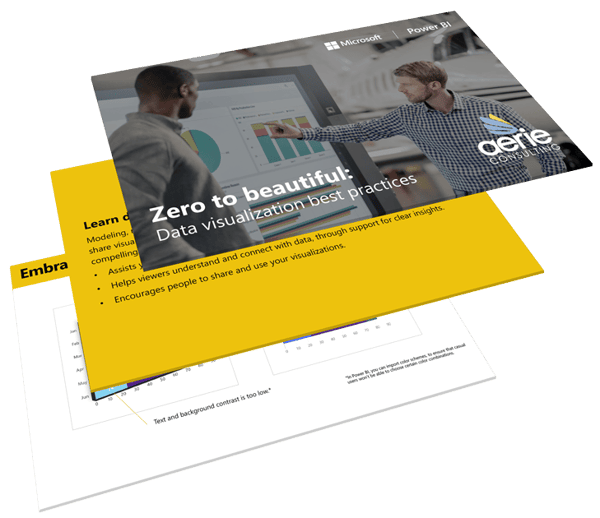 Master Data Visualization with these Best Practices from Power Bi
Modeling, monitoring, and analyzing information are analytical skills. But when it's time to share data, you need to think like a designer to present your case with memorable and compelling graphics.
This guide gives you the tools to master Power BI's design elements for enhanced data visualization:
Helps you build a more articulate and persuasive case

Allows viewers to understand data by supporting clear insights

Encourages people to share and use your visualizations
To learn more about data visualization best practices in Power BI, complete the form for the comprehensive guide, and you will be on your way to building a more compelling data-driven story.