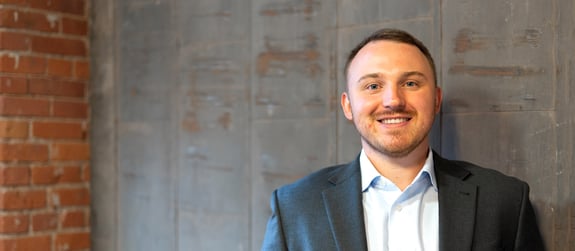 Collin Hanson
Account Manager
After working in medical device sales for 5 years, Collin joined the Aerie team in March of 2022. Collin has made an impact at Aerie through leading its Southern regional sales team and managing all southern regional accounts while living in St. Petersburg, Florida. 
Because of Microsoft's ease of collaboration and design, Collin enjoys working with clients to understand their challenges and find a customized Microsoft solution to fit their business structure. He fits in with the Aerie team due to his drive to work hard and help clients maximize their success. He generates long-standing relationships with clients through his ability to dive deep into their business and understand exactly what they need to excel.
Collin is passionate about helping businesses achieve their goals, and with his broad knowledge of the Microsoft Cloud, helps clients customize and develop solutions tailored to their unique business. Collin prides himself on the success of his clients and his ability to help businesses grow.
Education ✏️
B.A. Community Entrepreneurship, University of Vermont




Skills 💡
In-depth knowledge of Microsoft Applications

MS 900

Incredible Sense of Humor
Fun Stuff 🏌️
Enjoys playing golf with his lifelong buddies 
Long walks on the beach with his friends & family
Considers himself the 2nd son of Dave Fisher


"Eager and determined to transform businesses and solve client challenges."