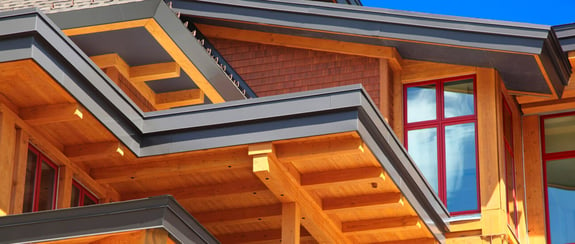 Our work for
PC Construction
SharePoint Online

Power Apps
Standardization of form and document management
Improved data systems functionality
About PC Construction
PC Construction provides general contracting, construction management, and design-build services to private and public companies across the country. With more than 1,200 employees, smooth onboarding for employees and HR efficiency is crucial.
When business owners start investigating Microsoft technology as an option, they are usually most concerned with improving internal processes, looking for increased efficiency, better communication, and streamlined workflow so employees can be more productive at their jobs. But how many employers also use Microsoft technology for retention?
Randy K. Lessor, Director of Information Technology and Employee Owner at PC Construction, wanted to use the platform not only to make documents and policies and procedures easier to find, but also as a way to provide a career path for PC employees.
"Some people we hire are right out of college," he said. "When they start exploring different career paths, we want them to see how to get where they want to go – and do it with us." A great idea, but one big obstacle stood in the way. Only about thirty-five percent of employees used the company intranet on a regular basis. Data streams weren't always kept up to date, and people often struggled to find what they were looking for. "Eventually, some of them just went back to picking up the phone and asking for info," Lessor said. "That was disheartening. We needed experts who could help us improve the systems, and get more participation from the employees."
The Challenge
Unlike many construction companies out there, PC Construction embraced technology early in the company's history. Today they offer contracting and construction management services in ten states, which require a solid technological infrastructure. "Our relationship with SharePoint goes back twelve years," Lessor said. "When I talk to other construction and engineering companies, a lot of them don't have a clue what they are doing with it. I find that technology usually isn't the problem. Strategy is the problem."

But PC had its own challenges with SharePoint. IT staff struggled through upgrades whenever a new version came out, and searching for documents on the portal was frustrating. "We had just enough knowledge to be dangerous," Lessor said. "We needed to make navigation much, much easier."
The company started researching consultants who could help them, a process that didn't hold much appeal for Randy Lessor. Never a big fan of consultants, he found a lot of them to be "one-hit wonders" that disappear when the project is done. He says it's pure luck they found Aerie Consulting when they did.
The Solution
When Aerie's team came in to help, Lessor wanted to take things slow. His staff was already competent with many integrating many Microsoft technologies into one solution, and there was no need to start at square one. "Our staff was not scared of all of the new Microsoft technologies available to us in M365," he said. "People knew how to start projects, but finishing them was a challenge. When Aerie came on, we discovered some really cool features that could get us back on track." Aerie's team cleaned up the data systems, created 'power-users' to manage new information, and improved the overall search functionality, putting an end to the frustrations people experienced trying to find forms and documents.

Lessor is very strategic about what goes up on the shared platform. "I'm less concerned about 'how' to get data up there, and more about 'why,'" he said. "There has to be a sensible goal at the end of each piece of information. That's why I love working with Aerie. They don't put technology first, or recommend a myriad of features just because they can. They put people first – the focus is always on our goals and expectations."
The latest project is a custom, company-branded dashboard that allows PC employees to explore career options. "We want the employees to see things that are relevant to what they do, and what they want to do," Lessor said. "They will be able to look at different professions, like project manager or superintendent career paths, and see what training programs our company offers. They will literally be able to see the path they need to take to achieve their goals." This is an important step for a company that prides itself on hiring people from within the communities they serve. Making employees aware of new opportunities can be challenging when the home office is several hundred miles away, but soon they will access it all from PC's intranet dashboard.
PC Construction has built a multi-million dollar business through tireless investment in communities and people, a concept businesses love to talk about, but few actually walk the walk. Lessor and his crew help build communities by developing skilled workers as they lay brick-and-mortar, and that investment doesn't pay off nearly as well without employee loyalty. He hopes their partnership with Aerie Consulting will continue to help the company find innovative ways of helping their people on their journey through the ranks.

"Time will tell," he says. "Our people are going to the portal site to see updates and other company info. I call that a very good sign.
"I'm less concerned about 'how' to get data up there, and more about 'why.' There has to be a sensible goal at the end of each piece of information. That's why I love working with Aerie... the focus is always on our goals."

Unlock Possibility
Get in touch with one of our experts today to explore the best solution for your business.