Employee onboarding is a demanding process that many companies often neglect to follow through on. A recent Gallup poll found that only 12% of employees strongly agree that their employer does a "great job" of getting new hires up to speed during the onboarding process.
Despite their importance, these training and onboarding procedures can quickly become outdated when they aren't prioritized, and the quality of work from new hires suffers as a result. To get the most out of your teams, avoid inefficiencies, and achieve your organization's long-term goals, you first need to refine your onboarding process.
Why is Employee Onboarding Important?
Maintaining an organized and productive onboarding process is imperative to increase retention and overall satisfaction among your employees. In one survey, nearly one in four employees who quit shortly after being hired revealed that they would have made a different decision if they'd received clearer direction around their role and duties. BambooHR notes that "employees who felt their onboarding was highly effective were 18 times more likely to feel highly committed to their organization."
Recruiting and maintaining a workforce remains a challenge for many organizations, but a strong onboarding process can mitigate the turnover and downtime inherent to the hiring process, making your team more productive, communicative, and focused. One way to transform this process without disrupting your existing HR team and project leads is by building a custom employee onboarding app with Power Apps.
What is Power Apps?
Power Apps allows businesses to easily build professional-grade custom applications that solve tough problems. Its easy-to-use interface and out-of-the-box templates mean it is possible to build the app you need even without coding experience. The software's advanced functionality is designed to connect to proprietary or on-premises systems with ease for professional developers.
Power Apps is part of the Microsoft Power Platform, which also includes Power BI and Flow. It seamlessly interoperates with these and the other Microsoft tools that your company may already use. For tasks such as data input or checklists, developers can create a Canvas Power App, which is simpler and more flexible than other options. Using a drag and drop interface, users can create an easily shareable app that integrates data from SharePoint, Microsoft 365, or Dynamics 365.
For more involved processes such as designing a new workflow or onboarding new employees, a Model-driven Power App allows developers to present data and relationships in more detail. Though they require more technical ability to customize and take full advantage of, Model-driven Power Apps are ideal for presenting and interacting with rules or processes and supporting employees as they acclimate to your organization.
Employee Onboarding App Features
As you consider how to best improve your training process for new hires, ask yourself a few questions about what should be present in your onboarding app. What is the most crucial information that employees need to know? What do you need from new hires? In what order should an employee learn new systems and procedures?
Aerie Consulting has built a variety of HR and onboarding apps over the years, all of which make use of these key features:
Employee data tracking: The name, contact information, and other relevant information of each new hire is entered through the app into a core database with easy-to-use filtered search functions. This can start as early as the recruitment stage, with relevant data such as how applicants found your job posting (social media, job sites, etc.) collected for analysis.
Permissions: To keep this wealth of data safe, larger organizations set up a hierarchy of access permissions. You'll likely want the head of your HR department to have full administrator permissions and editing abilities, while the rest of your hiring department may have a more limited view and other team members may not have internal access.
Customizations: Each company's needs are different, and the flexibility of Power Apps means that any additional training, interview steps, instructor notes, and assignments can be quickly detailed and added to your app. Some organizations make use of onboarding and training apps to inform performance reviews by tracking an employee's learning progress and engagement with the platform.
Security: Security roles can be configured to allow team members situational access to data collected in a Power App, while column security restricts individual data fields that contain sensitive information, such as Social Security numbers.
Final Thoughts
Power Apps is a powerful and flexible tool, perfectly suited to updating your existing onboarding procedures. An efficient and responsive onboarding process will benefit your entire organization in both the long and short term as you connect new hires with the resources they need and empower them to accomplish your team's goals.
While extremely customizable, Power Apps also includes a variety of templates to get you quickly started on your own app. If you need help along the way, or would like a team of professionals to deliver you a tailor-made solution for your organization's needs, reach out to a Microsoft solutions specialist for a custom app and support.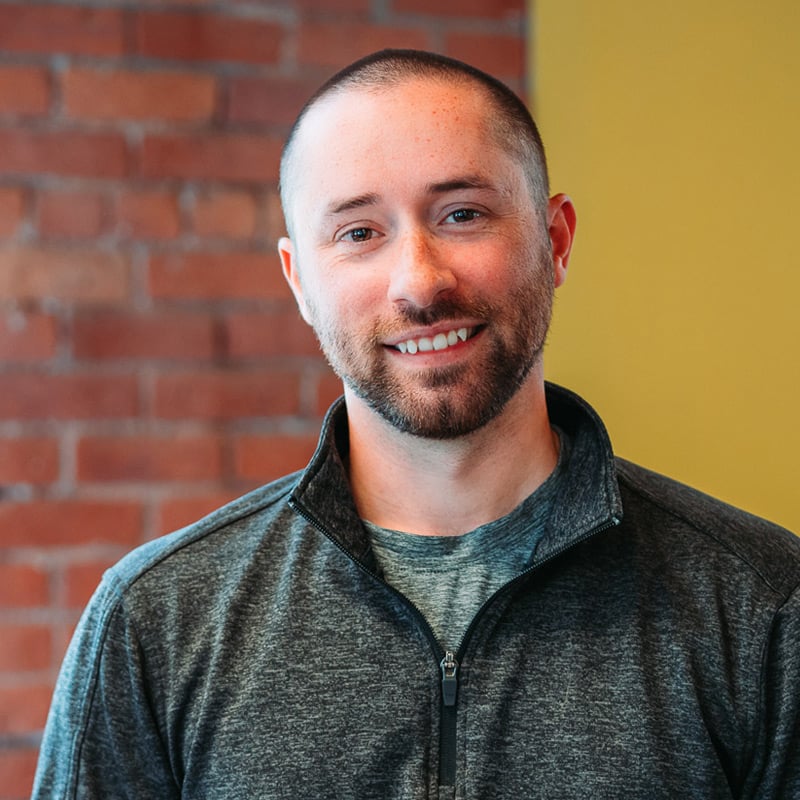 Bernie Thibeault
After dedicating six years to us, Bernie has left Aerie. He first joined on the business development side but found his true calling as a Solution Engineer for Dynamics 365 and the Power Platform. Bernie had become our go-to resource for these solutions and made a significant impact while at Aerie. We're grateful for his contributions and wish him all the best in his future endeavors.