With an unprecedented number of organizations moving to Office 365 and Azure, more and more questions about the security of Microsoft cloud solutions are coming to the forefront. In this article, we'll outline three key security features for Microsoft cloud subscribers that you probably aren't aware of. As part of the Azure Enterprise Mobility Suite (EMS), these features don't require any on-premise infrastructure to support and you can deploy them remotely with minimal interaction. The combination of all three solutions will quickly boost the security of your Office 365 environments.
Rights Management Services (RMS)
Want to prevent someone from forwarding a sensitive document, or limit printing and duplication of certain files? With Rights Management Services, users can set these restrictions. RMS uses Azure to monitor and restrict file access based on user-defined parameters. Documents can live in network shares, SharePoint, and OneDrive, or users can email them; and document owners can monitor recipient access, control expiration dates, and prevent duplication or printing.
Here's a look at the interface in Outlook when sending a restricted document:
Multi-Factor Authentication (MFA) and Advanced Threat Analytics (ATA)
Yes, it's a mouthful to say, but hear me out. Multi-Factor Authentication will enable users to reset their passwords securely from any device and in any location. Gartner suggests that up to 20% of IT Help Desk requests are password related. Enabling MFA allows users to register devices to reset passwords if they're locked out of their primary workstation, and it is complemented by Advanced Threat Analytics, which monitors Active Directory for anomalous logins and alerts administrators to unusual activity. The combination of MFA and ATA is significant step forward for most organizations looking to enhance security on their cloud-based platforms.
Windows Intune
Windows Intune enables mobile device management and provides real-time insight into device fleet status, ensuring that security policies are applied successfully and administrators are alerted to any escalated risks. Administrators can schedule windows updates, apply device policies and deploy patches all from the Azure cloud admin panel. The great thing here is that all those PCs, phones and tablets don't need to log into the on-premise domain to get updates. Azure enables connectivity to mobile devices over the Internet without VPN or direct network access. Using Intune will allow your organization to standardize policy surrounding BYOD and ensure all devices are managed securely.
Office 365 has exploded in popularity in recent years, prompting an increased focus on security protections in the cloud. Microsoft is paving the way with ever-expanding features that maximize user control over their assets. These Azure Enterprise Mobility Suite security features can improve overall governance, policy application and rights management capabilities for your entire organization, giving you peace of mind along with a competitive edge.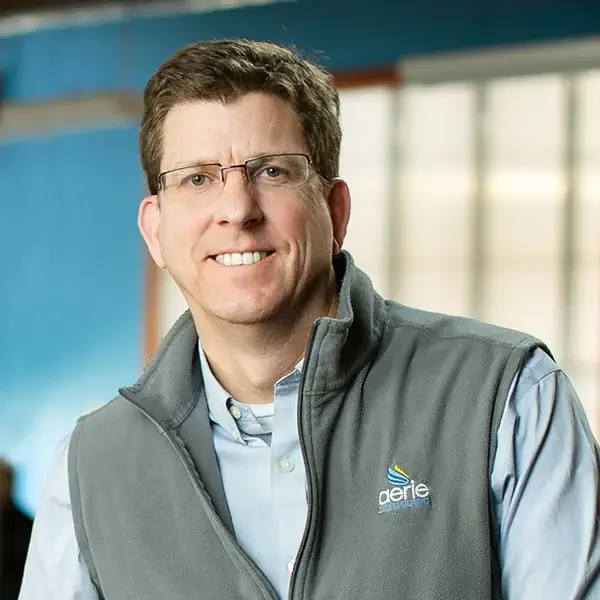 Dave Fisher
Currently based in North Carolina, Dave Fisher, Aerie's founder, plays a variety of critical roles at Aerie, from developing new business and managing client relationships to back-end office logistics. "I try to give our team the tools and atmosphere so they can do what they do best," he says. "I love how every project is unique — and it's fun going to companies, learning what they do, understanding their needs and challenges, then being part of their success."