Equipment Tracker


Field service made easy. Get the information you need on the go.

Whether you oversee a fleet of construction machinery or rental bicycles, our Equipment Tracker can manage routine and historical maintenance data for your equipment.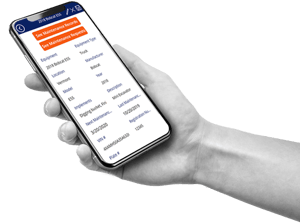 Aerie's Equipment Tracker
Our mobile application allows businesses to keep track of their equipment inventory, maintenance schedule, and can even include a GPS tracker, all in a simple-to-use interface. This application can be deployed quickly using SharePoint and PowerApps.
For the front end, Microsoft Power Apps delivers an intuitive mobile interface so that the application can be used on the go. Our application enables users out in the field to review items in their fleet and track everything they need to know. This tracking device is not only perfect for construction equipment tracking but for any industry that needs real-time tracking data.
"There was a high level of trust throughout this process. Aerie consistently delivered while showing empathy and understanding. We are thrilled with our new equipment tracking capabilities."
Add pieces of equipment to your inventory
Create your own categories relevant to the details you need to track. You have the flexibility to change and add to those categories as your fleet changes or diversifies.
Data can be stored in SharePoint lists or Microsoft's Dataverse.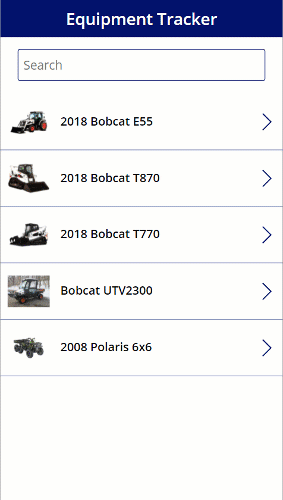 Schedule and record maintenance
Schedule and record routine maintenance such as oil changes and inspections.
Make sure your equipment is running smoothly with a way to manage crucial routine maintenance.
Add categories to make sure all elements of equipment are checked for sign off.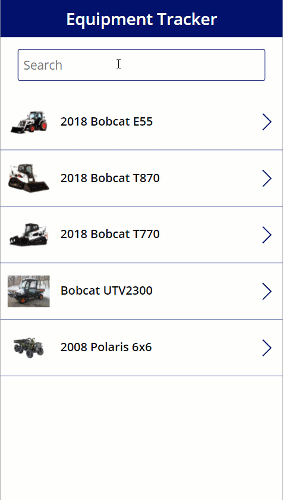 Submit requests
Put in special maintenance requests for elements that are broken or need special repairs.
Stay on top of fixes by putting in special requests for one-off repairs. Mark whether the repair ticket has been taken care of or is still being worked on.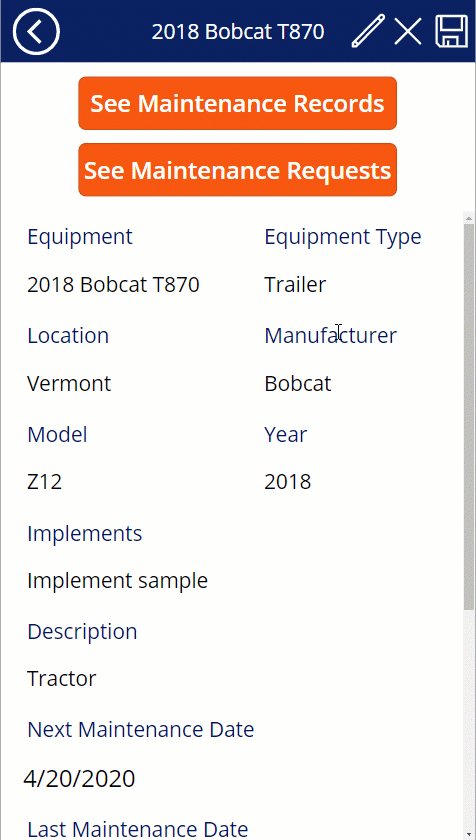 Free Equipment Tracker Demo!
Run through our Equipment Tracker with an Aerie expert, free!

Unlock Possibility
Get in touch with one of our experts today to explore the best solution for your business.