You've heard the cliché: "A picture says a thousand words."
I've got a better one: "Video says it all."
Whether you are launching a product, offering training, or announcing an upcoming event – there's no better way to deliver the news to your people than with video. Years ago, corporate video was the sole province of enterprises with the deepest of pockets. Now, it's so simple your kids are editing them on your iPhone. Crazy times.
Even better, you can post and share videos with your colleagues on SharePoint using Office 365, and more improvements are on the way.
Office 365 Video...Now Microsoft Stream
An enterprise app for SharePoint Online, Office 365 Video was Microsoft's first step into allowing users to experience product rollouts, class recordings, training sessions, and other corporate communications through video. It's like hosting a company YouTube channel right on your intranet.
Microsoft has also recently announced the app's successor. In the second half of 2017, Office 365 Video will transition into Microsoft Stream, a powerful video service that takes the best features of the existing app and incorporates some new ones. If you are already using Office 365 Video, Microsoft will eventually migrate your content to Stream.
One of the things we like the most about both apps is the way they integrate with Office 365 Groups. Similar to SharePoint sites, you can start a group and create a video channel just for the members. The content you upload will be shared only with people who have permission to access it.
How is Video Managed?
Office 365 Video exists in site collections, like SharePoint content. Steams, on the other hand, uses Azure Web Services, allowing you to upload up to 10,000 videos on 200 channels. You can also watch them without flash or having to worry about file extensions. When you upload video to Azure, it will play on any device.
Featuring Video on Your SharePoint Homepage
As we deployed an Accelerated Intranet for Subaru of Indiana, they asked if we could find a way to highlight important safety videos. They have a huge staff of assembly line workers that need direct access to this information. What better place to find it than on the homepage?
We created a web part that pulls two featured videos into that space. When people log in, the videos are right there, and when someone uploads a new one into the "Homepage Channel," the video automatically rotates into one of those spaces. People can also click "View More" to see the entire library of content in that channel.
See how it works:
Monitor Employee Engagement
One of the key features of these apps is the ability to optimize your videos based on employee engagement.
Managers can go into the dashboard and see how many people have watched the video. In the clip above, we showed you how views spike when a video is added to the homepage, and then decline when it goes away.
This illustrates a fundamental challenge when it comes to intranets: When content is easy to find, users will read or watch it. When they have to navigate through several menus to find things, you've lost them.
As Stream evolves, we will see more opportunities to feature related videos, but in the meantime, management should prioritize the items taking up prime real estate while learning about what people respond to. In the reporting dashboard, you can see how many people watched the video in its entirety and how many stopped watching halfway.
If 50 percent of your employees are not watching the whole thing, the video may be too long or boring to some of the users. These metrics can help you determine how effective your communication strategy is, and look for opportunities for improvement.
Video has become an indispensable tool for communicating with customers and employees. By using Office 365 Video, and now MS Stream, you can keep your brand aligned with strategies that enhance learning, particularly when it comes critical safety and operational procedures.
Video says it all.
Find out more about how our SharePoint and Office 365 apps can increase productivity and accelerate growth.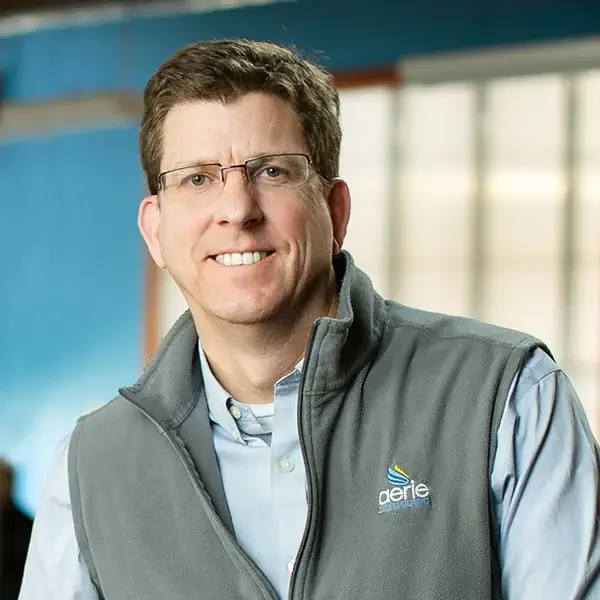 Dave Fisher
Currently based in North Carolina, Dave Fisher, Aerie's founder, plays a variety of critical roles at Aerie, from developing new business and managing client relationships to back-end office logistics. "I try to give our team the tools and atmosphere so they can do what they do best," he says. "I love how every project is unique — and it's fun going to companies, learning what they do, understanding their needs and challenges, then being part of their success."