If you want to strike fear in the heart of any business owner at the start of 2022, you need only say two words: supply chain. Nearly every business has experienced a shortage in supplies or an overstocking error in the past eighteen months, and shipping delays continue to grow.
No matter the size of your company, whether you're growing by leaps and bounds or just steadily moving forward, you need a reliable tracking system for inventory and equipment.
The challenges created by pandemic labor shortages and a radical increase in demand across industries are not disappearing anytime soon. Depending on your business, it may take months to resupply critical stock items or repair key pieces of equipment. And if you have an emergency or an unexpected sales run on a particular item, it's critical to have a quick and dynamic understanding of your enterprise's inventory needs at all times.
By using Microsoft Power Apps, you can quickly create a customized inventory tracking app curated to meet your specific needs.
What is Power Apps?
Power Apps is a suite of cloud-based applications that enable business users without technical expertise to quickly create, connect, and automate processes. The Power Apps platform includes apps for data integration, customizing pre-built templates, or building apps from scratch. Power Apps are designed to work with Microsoft's other services like Azure and Office 365 and can also integrate with third-party services like SAP, Oracle, Box, Dropbox, or Salesforce.
How to Develop an Inventory Tracker Power App
An Inventory Tracker, which can be deployed through Power Apps, should be a tool that aids in the management of inventory for businesses. The app should track all key information such as inventory prices, stock count, and even relevant expiry dates.
Creating a system for inventory management can improve the efficiency of filling open or incoming orders as well as save your company money as you better understand your own stock trends. This allows you to better utilize the stock you have while noting which items are most popular, so you can focus most of your budget on the inventory that sells.
If you're considering developing a unique inventory tracker app, there are a few questions you need answered first:
What type of inventory do you store and at what volume?
Who would need access to the app?
Will you need user accounts with different permissions?
Do you need notifications for key information like when it's time to place a restocking order?
Do you carry seasonal inventory that will need to be accommodated by the app?
Knowing this detailed information ahead of time is essential for creating an effective app that can solve the unique problems of your industry. However, the app building process can be time consuming and extensive to those unfamiliar with the platform.
Aerie developed an Equipment Tracker app, a unique app through the Power Platform, that helps business owners monitor their equipment's location and manage their maintenance needs. This proprietary app serves as a great example of which elements are essential when developing a tracker app of this scale.
An effective and streamlined inventory tracker app should help businesses and facilities managers:
Maintain inventory: By using this app, managers should be able to easily search the location of the equipment and inventory, and know its details.
Keep track of movements: The app should be mobile or tablet friendly so that managers can track the movement of each asset.
Schedule maintenance: Managers should be able to schedule the maintenance tasks for any assets in the system.
Accommodate special situations: When there is a special situation such as an emergency, the app should be designed to accommodate it by automatically sending notifications to nearby facilities when an emergency notification is triggered.
Track trends: Managers should be able to track selling trends surrounding their inventory so as to improve sales tactics and adjust inventory purchases.
The principles used to develop Aerie's Equipment Tracker app are easily transferable and could be the basis of an inventory tracking program. Whether you need something to track a small supply of items or multiple warehouses filled with inventory, Microsoft Power Apps is a great platform to develop an appropriate tracking system.
Final Thoughts
The business landscape grows more complicated every day, and 2022 promises some of the same uncertainties we have come to expect over the last few years. A predictable and well-managed work environment is critical for you to retain employees and grow your business. Clarity around your company's inventory landscape needs to be a priority, and an efficient and easy-to-use tracking system provides that much needed transparency to your employees.
Power Apps gives you the freedom to create a unique app for your business. However, if the app developing process is too time consuming, reach out to Microsoft experts who can develop a custom solution for your business.
---
Want to learn more? Schedule a free call with us!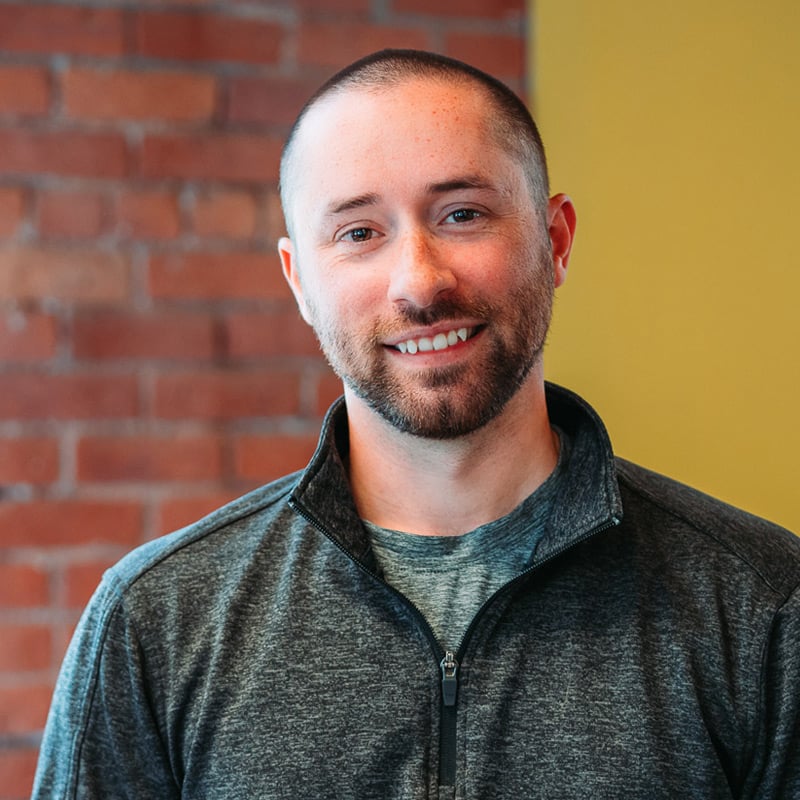 Bernie Thibeault
After dedicating six years to us, Bernie has left Aerie. He first joined on the business development side but found his true calling as a Solution Engineer for Dynamics 365 and the Power Platform. Bernie had become our go-to resource for these solutions and made a significant impact while at Aerie. We're grateful for his contributions and wish him all the best in his future endeavors.