Moving your business to the cloud is like relocating your office to a new city. It's a process that requires planning, timing, and most importantly, budgeting. Unfortunately, many organizations go into a cloud migration without a plan for challenges that can hit your bottom line.
Whether you are moving assets to SharePoint Online or transferring your email system—migrations are complex projects. The key to avoiding cost overruns is to have a plan for issues that can delay your migration and add working hours to the project.
Plan Exactly What You Want To Accomplish
No matter how large the project is, you need a detailed blueprint of what you hope to accomplish and how you will get there.
First you need to decide what the migration will include. Are you moving active directories? Email inboxes? Do you want to move all apps and processes, or should some things stay in the old environment? You also might weigh the pros and cons of transfering everything all at once or staggering the migration.
If you are planning to execute the implementation in-house, you need make these decisions before starting the actual work.
Conversely, if you are outsourcing the project, you need a specialist that won't cut corners to speed up the process. Cloud migration companies offer speed and efficiency, but it's worth remembering that every implementation is a little different. This is why it's important to find a team that makes discovery a high priority. They can help you decide what to move, how you want things to work in the cloud, and what an accurate budget and timeline looks like based on those requirements.
Expect A Few Compatibility Issues
Rule number one when planning a cloud migration is to expect the unexpected. On-prem apps and software are not always compatible in a cloud inftrastructure right away. For instance, when migrating a local server to Azure, you might have apps or features that are dependent on software like VMWare. Any assets that require fixes or rebuilding in the cloud will add working hours to the project. An experienced migrations team can antipicate some of these issues and help you budget for them.
Not All Tools Have A Fixed Cost
There are tools that can simplify your cloud migration process, however, many businesses start using them without realizing they charge on a per-user rate. If you are moving all email inboxes at the same time, you might have a tool that costs a certain amount per inbox (usually $3 to $6 per user).
If mobile device management is part of your cloud strategy—and this is an integral feature of Office 365—you might plan for it without knowing the true cost. Implementing mobile device management sometimes requires Microsoft Intune, a subscription service that costs $6 to $12 per user per month. These costs add up, and many enterprises do not plan for them.
Use Testing To Avoid Downtime
Next to the cost of software and manpower, downtime is probably the biggest expense. You can't move everything to the cloud in a weekend. You will also need time for testing, or you could run into problems.
For instance, if you transfer email without testing you might hit mailboxes with corrupted files. This can cause your migration tool to error out and stop, delaying the process.
You also should think about bandwidth limits. If your network restricts the amount of bandwidth you can use, you will have to split your migration up over time. A longer migration allows you to stay under your bandwidth limits, but it can also mean your end users don't have access to all the processes they need. Spreading out the work might mean rendering certain features, apps, or other services inaccessible for a while. Your implementation team should have a contingency plan ready for these interruptions.
Experience is paramount when it comes to keeping cloud migration costs in check. Your team should not only know how to get the job done quickly and efficiently, they should also have a thorough understanding of how your organization uses technology today. This will help them smooth the transition while setting up an infrastructure that allows your enterprise to grow.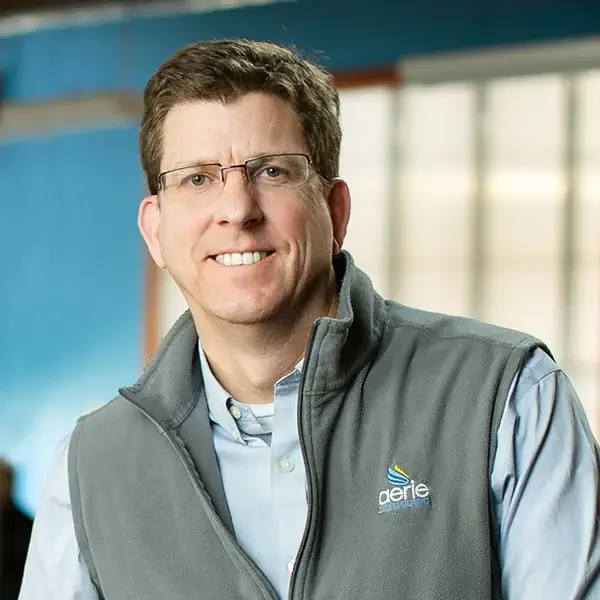 Dave Fisher
Currently based in North Carolina, Dave Fisher, Aerie's founder, plays a variety of critical roles at Aerie, from developing new business and managing client relationships to back-end office logistics. "I try to give our team the tools and atmosphere so they can do what they do best," he says. "I love how every project is unique — and it's fun going to companies, learning what they do, understanding their needs and challenges, then being part of their success."