Getting started with Dynamics 365 can be overwhelming if you rush into things.
As Office 365 experts, we've seen this happen many times.
It's easy to get excited about the capabilities you get with Dynamics - sales optimization, marketing, project management, service delivery, finance, and retail operations – the list goes on. Who wouldn't want to dive in and just get started?
Not so fast.
Businesses that try to use too many apps out-of-the-box usually end up frustrated. We're not going to let that happen to you.
Instead, we recommend implementing Dynamics in gradual stages, starting with the easiest pieces to set up, and making your way out from there.
Start With Sales & Service
Most businesses get aquainted with the sales and service modules first because that's where their core needs are. These are the best applications that will provide immediate value to your team, offering them improved processes and automation for prospecting, sending quotes, order entry, and fulfillment.
You will also want to connect your new CRM to your accounting system. The Microsoft App store offers integrations with many popular accounting applications, like QuickBooks or Dynamics GP. If your organization relies on a more robust accounting system, a Microsoft Partner like us can build a custom integration for you using the Dynamics API.
Every customer wants an effortless service experience, and this app will give you the tools to make problem resolution as easy as possible for them and your employees.
The Customer Service module is designed for companies that provide services through remote means. You can build a self-service center for clients, create bots for handling easy customer inquiries, and you can collect data to help your team predict and manage performance issues on a higher level.
Complexity of Setup: Not tough. If you've already got your business processes documented, it's just a matter of plugging them into your CRM.
Field Service & Project Service Automation
Depending on the type of work they do, companies often add Field Service and/or Project Service Automation to the mix after their Sales and Service apps are fully integrated.
Field Service is for companies that dispatch people to work on-site for their clients, like HVAC contractors and wind turbine technicians. These business models require a specialized set of tools, like scheduling service calls, monitoring systems, dispatching workers, and managing inventory. You can also use IoT features to watch and troubleshoot customer resources, limiting on-site calls to situations where they are truly necessary.
You can also use Dynamics to gather data about how long it takes technicians to resolve tickets, and identify trending problems that need to be addressed.
Project service automation, on the other hand, is an extension of your CRM that provides collaboration capabilities for sales and fulfillment employees, helping them keep project-based deliverables on track and within budget.
Businesses that thrive on projects need reliable systems for creating quotes and submitting contracts, as well as planning resources and coordinating teams. This is a true end-to-end management tool that allows your organization to tighten every process and deliver results your customers signed up for.
Complexity of Setup: More difficult. You may need help creating custom entities within your system that are unique to your business.
Finance & Operations
The next stage of an enterprise Dynamics implementation usually involves the Finance and Operations app.
This module allows your organization to link finances to your business operations, giving you instant access to actionable data. It will also help you eliminate wasted resources, adapt to new business requirements, and stay within regulatory standards.
Finance and Operations is a great tool for large enterprises that depend on improved planning, production, logistics, and cost management. You can introduce a system of checks and balances through encumbrance and automation, improving operations for both public and private organizations.
Complexity of Setup: More difficult. You may need training to understand the OOTB functionality and configuration to meet your unique business needs.
Dynamics 365 is a deep platform that can completely transform the way your business operates, but it takes time to adopt. By moving through process in phases, employees will have a chance to learn how to each tool, and more importantly, discover how it will make their jobs easier. Once they buy-in, the rest of the process gets much easier. What does Dynamics 365 Cost?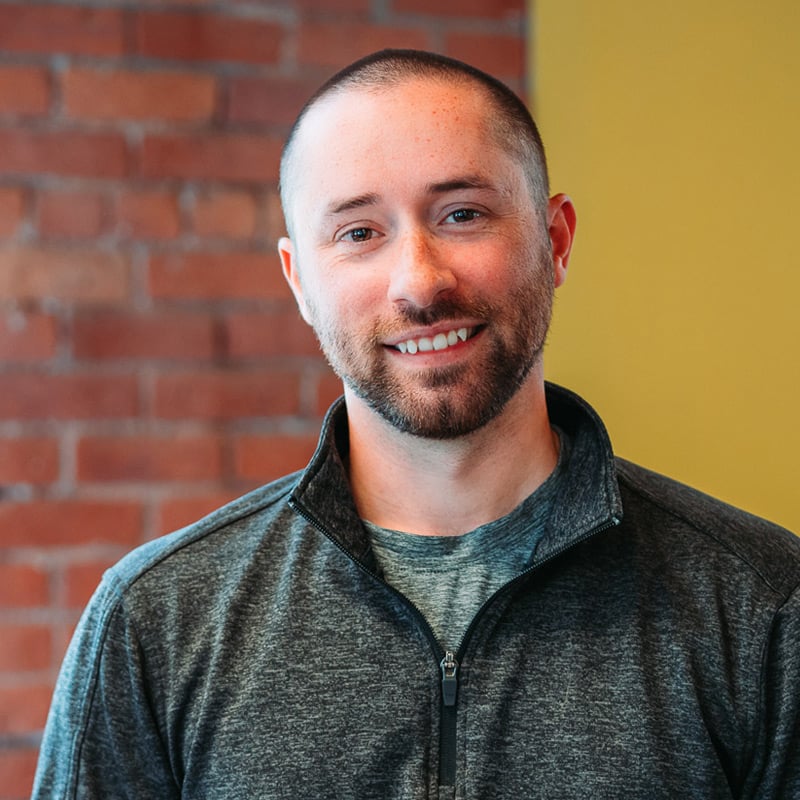 Bernie Thibeault
After dedicating six years to us, Bernie has left Aerie. He first joined on the business development side but found his true calling as a Solution Engineer for Dynamics 365 and the Power Platform. Bernie had become our go-to resource for these solutions and made a significant impact while at Aerie. We're grateful for his contributions and wish him all the best in his future endeavors.