When it comes to purchasing sales and service software for your company, you want to make sure you're getting everything your organization needs without overpaying.
Because different features and options are tied to the type of license you purchase, it's important to understand your company's needs and then search for the best fit that gives you the flexibility you need at the price you want.
This is how we think you should choose your Dynamics 365 license. Price points and features are always shifting, and it can be overwhelming to decipher. We've broken down the most popular licensing options for the two main D365 applications: Dynamics 365 Sales and Dynamics 365 Services. Let's explore these apps and compare each licensing option, associated cost, and included features.
Dynamics 365 Sales
Dynamics 365 Sales helps your sales staff track customer relationships, insights, and sales data. Using its model-driven app design, users can also create marketing campaigns and track progress on specific tasks or client projects.
There are four total licensing options for Dynamics 365 sales: Sales Professional, Sales Enterprise, Sales Premium, and Microsoft Relationship Sales. Sales Enterprise is the foundation for Sales Premium and Microsoft Relationship Sales; the former also includes Sales Insights, while the latter adds the LinkedIn Sales Navigator. For the purposes of exploring D365 Sales key features, we'll focus on the Professional and Enterprise licenses.
If you and your marketing team struggle to maintain a consistent relationship with personalized touch points throughout the customer journey, it might be time to think about a more comprehensive solution for your marketing needs.
Sales Professional
The most affordable option, Sales Professional licenses are best for small and mid-size organizations. Sales Professional includes all of the core sales functions and is optimized for businesses with a smaller salesforce and less complex needs. At $65 per user per month, a Sales Professional license lets your business harness the powerful Dynamics 365 workflow without paying for unnecessary features that benefit larger organizations.
Sales Enterprise
For large-scale businesses with in-house marketing teams, a Sales Enterprise license adds a sales automation solution with relevant insights that can help facilitate sales and marketing collaboration. This license also offers advanced customization options, which is ideal for organizations with more complex needs.
If your company is already using Microsoft 365 Enterprise, Dynamics 365 Sales Enterprise can harness those advanced tools to create sales predictions, nurture leads, and automate repeatable processes for efficiency and accuracy. However, the advanced features and added customizations increase the licensing price to $95 per user per month.
Dynamics 365 Service
Using Dynamics 365 Customer Service, your organization can streamline and improve the customer experience from beginning to end. If issues arise, team members are able to resolve client concerns quickly and can use actionable insights from D365 to optimize their performance and responsiveness. Like Dynamics 365 Sales, there are two primary licenses to choose from: Customer Service Professional and Customer Service Enterprise.
Customer Service Professional
Ideal for those with less complex service requirements, Customer Service Professional offers a streamlined and easy-to-use process that provides core support to team members & customers. At $50 per user per month, this license is an affordable option, though it does have some limited functionality compared to the Enterprise license.
Before purchasing, consider your business's customer service needs and history. It is possible that your company can benefit from an Enterprise license for Customer Service, even if your Sales needs aren't as complex.
Customer Service Enterprise
Beyond the core support offered by the Professional license, a Customer Service Enterprise license can help your organization tackle more complex customer service processes through extensive communication and tracking features.
The Enterprise license includes dashboards that track customer data and service requests as they are attended to, simplifying the backend. Additionally, AI-driven productivity tools can help improve agent effectiveness and embedded Internet of Things (IoT) alerts help your service team work proactively. At $95 per user per month, an Enterprise license offers considerably more functionality on top of the primary features of a Professional license.
Microsoft Licensing Pricing
Licensing costs can stack up quickly. In addition to the upfront costs of these programs, there are a few aspects of Microsoft's licensing and pricing that you should be aware of to ensure you get the most out of your investment.
First, the costs above represent the price of the license only if that particular app is your business's first Dynamics 365 app. After you purchase the license to your first app, any other qualifying D365 app is only an additional $20 per user per month.
For example, if your organization purchases Sales Professional first, you will pay $65 per user per month. Then, if your company purchases a Customer Service Professional license a month later, you will only need to pay an additional $20 per user per month for Service rather than an additional $50.
Microsoft also offers one other licensing option for Dynamics apps called the Team Member License. Users with this license can view data that is created and managed on the D365 platform, but most editing features are disabled. This license is available for only $8 per user per month, and is ideal for any team member that only needs view access.
For example, a Sales Team Member License would allow a user to view potential leads and make cold calls using data from the app at less than a tenth of the cost of an Enterprise license. C-suite users can also take advantage of a Team Member license to track data and progress across the company, even if they are not directly involved in every part of the process.
Choosing Between Professional and Enterprise Licensing
When considering Dynamics 365 for your company, be aware of the features your organization needs most and the costs that you are willing to incur. Licensing is flexible and you can easily upgrade from a Professional license, or downgrade from Enterprise if you notice that its additional features aren't necessary.
Ultimately, the choice will come down to the specific needs of your organization, your industry, the size of your company and your team, and how you see those changing over time. A Microsoft consultant can always help you choose the Dynamics 365 license that is best for you.
---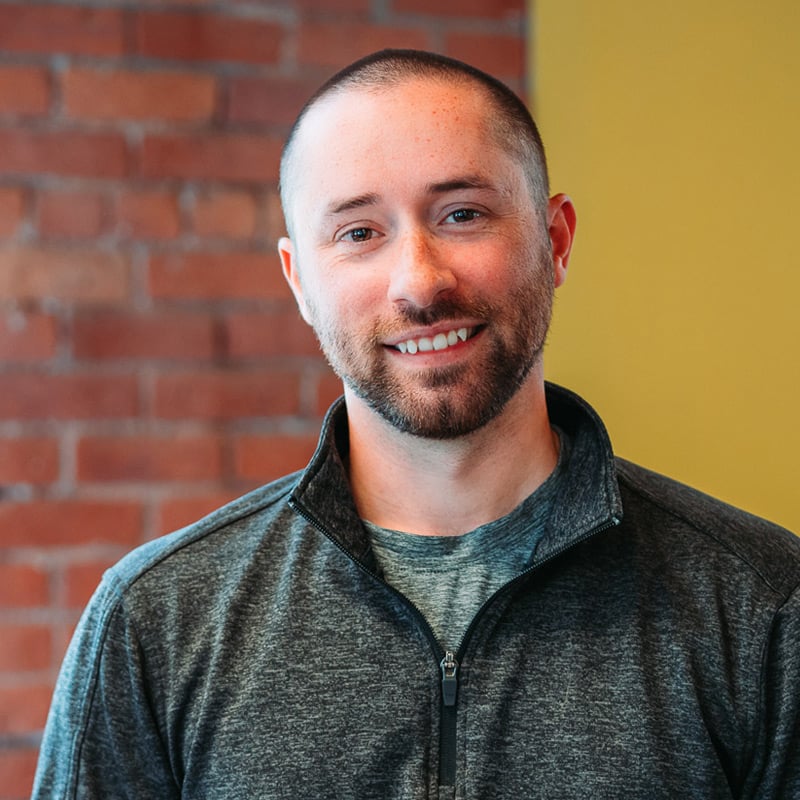 Bernie Thibeault
After dedicating six years to us, Bernie has left Aerie. He first joined on the business development side but found his true calling as a Solution Engineer for Dynamics 365 and the Power Platform. Bernie had become our go-to resource for these solutions and made a significant impact while at Aerie. We're grateful for his contributions and wish him all the best in his future endeavors.