Building a new intranet may seem daunting at first. Companies have many moving parts, and consolidating them into one intranet that is easily navigable for employees to quickly find what they need requires planning.
Even more, building an intranet that employees want to visit and use is also challenge. Maintenance and updates can become convoluted. Employees may not have proper training in its use. Admins may get confused in how the thing actually works. The list goes on. All of this leads to an intranet no one wants to visit or update.
But DO NOT WORRY. We have summarized all the considerations you should make while planning, building, and implementing your new intranet to ensure its success.
Planning
Information Architecture
The longevity of an intranet can depend on the foundation upon which its built. When planning an Intranet, consider the relationship between all the departments, documents, and communication tools users will need to navigate. Establishing the right relationship between those assets will help simplify your users' experience when navigating the site. A wonderful feature in SharePoint, called Hub Sites, has greatly simplified this process. Converging our user experience into a single 'Hub Site', we can build a site for each department, team, or any other organizational entity associated with the Hub. This enables a centralized area for the company as a whole that can surface content from team-specific sites easily while keeping individual sites clean and manageable for their respective site owners and teams.
The above hub and spoke diagram illustrates a Hub Site created as the company's main home site and additional sites created for each of the departments. The overall Hub navigation stays at the top of the page no matter where a user navigates to, while the department's personalized menu changes based on what department site you're on.
Document Storage
The Microsoft 365 ecosystem has various paths for accessing and organizing files. Consider whether any tagging is necessary, and how security permissions might dictate the structure of sites and documents. Also consider how files will be accessed and uploaded. Are your users accessing files via Microsoft Teams? OneDrive? SharePoint?
Security Requirements
SharePoint permissions need to be planned before implementation. SharePoint has permission levels built in, which can be used and added upon. Furthermore, custom groups need to be created and assigned to those permission levels on each site to ensure that the correct users are seeing the right information. Other considerations such as the use of Azure AD security groups can be considered too.
Designing
Branding and Design
Remember when I mentioned having a site that people actually want to go to is very important? Making the site clean, attractive, and easy-to-follow is a huge part of accomplishing that. No one wants to open a page that looks outdated and cluttered. Using modern SharePoint site design allows you to customize your sites to fit your brand. Choose colors, add logos where needed, and make the page pop. Peruse through Microsoft's Look Book for design inspiration.
Furthermore, the use of template sites on your Hub will allow for any new sites to adopt the existing brand/color themes for a unified look across all sites.
Training and Adoption Guidance
You have planned and built the perfect intranet for your company. Everything is clean, organized, and ready for users to add and find content. But hold on one second; your intranet needs to be understood by the administrators and users for a truly successful adoption. You need the following:
Documentation
Make sure you have written documentation for how your intranet actually works. This will be an indispensable reference for the administrators and content creators on their sites.
Training
Hold various training sessions for different types of users. Someone who is a global administrator needs to be an expert in how the permissions and governance is set up, and not necessarily in how to post News. On the other hand, a content creator needs to be an expert in web parts and how to add and organize content. There are very different use cases across a large company intranet, and all cases need to be accounted for, documented, and understood.
Content!
This last point is extremely important and plays into the two points above. Users in charge of creating and updating content on the company intranet need to feel comfortable doing so, and do so on a regular basis. These sites should be updated daily, or at least weekly. Users need a reason to keep returning to the intranet to get current news, events, and other engaging content. Ensuring that there is something new to check out when returning to the site will keep momentum going. Positive and fun features like a shout out app or useful tools like an employee directory will keep your intranet alive.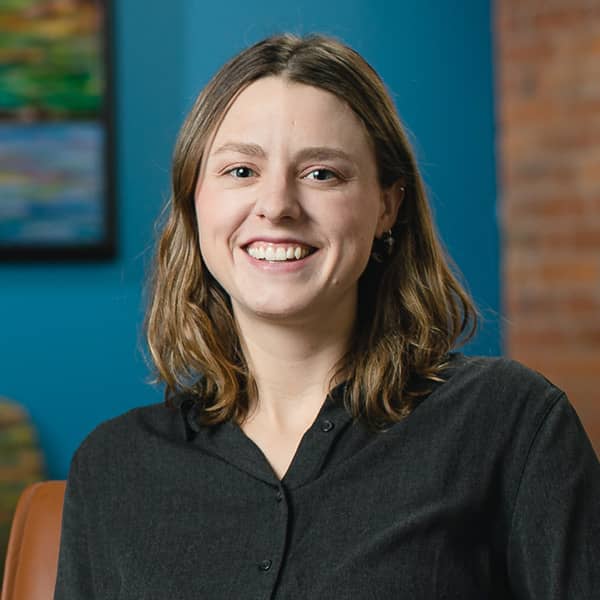 Brooke Fleming
Brooke is a Solution Engineer and Project Lead at Aerie, with extensive expertise in Microsoft 365 and Power Platform. Her experience in M365 support has enabled her to resolve clients' issues, ranging from complex business processes to simple bugs. Brooke is adept at leading teams in SharePoint migrations, building Power Apps, and training users to better utilize M365 tools. She has a comprehensive understanding of how various Microsoft tools integrate to form cohesive business solutions.